Chibi Unity Dance Crew Earns Rare Group Golden Buzzer After 'Perfect' AGT Audition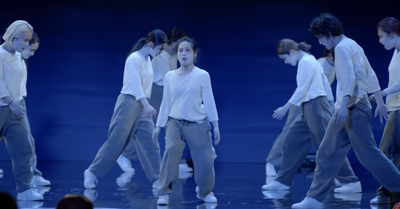 By from GodTube.com, Crosswalk.com
Dance has to be the most difficult art form. Yes, painting and filmmaking require a ton of skill, perseverance and hours of intense, focused practice. However, dance requires all of those, but one must also be athletic in order to be successful. On top of that, dance often involves massive numbers of people moving as one, in total synchronicity.
An incredible performance on America's Got Talent from the Japanese dance group Chibi Unity resulted in judge and actress SofÍa Vergara calling it a "perfect" audition. And according to the clip posted on YouTube, she might be correct.
The group's audition is the perfect combination of lights, props, costumes, music and mind-blowing dance moves. The two dozen or so dancers perform a series of highly choreographed and extremely difficult moves. Unbelievably, none of the dancers made a false move during their routine.
Seconds into their audition, Chibi Unity has won the studio audience over. Nearly everyone in the room is on their feet, applauding the dazzling display before them. The group's upbeat, frantic and mesmerizing dance moves are a feast for the eyes.
Members of the studio audience are not the only ones who have been wowed by what they have just witnessed. The judges are equally blown away by the dance number.
Even before the judges get to their comments, Howie Mandel tells his fellow judge, Heidi Klum, "They're amazing."
Sofia told the group their audition was "the best dancing that I've ever seen in my life." She went on to call it "the perfect AGT audition."
With such high praise, there was only one way for the judges to respond. All four judges and the show's host, Terry Crews, gave Chibi Unity their one and only collective Golden Buzzer.
Psalms 149:3 "Let them give praise to his name in the dance: let them make melody to him with instruments of brass and corded instruments of music."
This content originally appeared on Godtube.com; used with permission.
Photo credit: ©SWN/America'sGotTalent