George Jones Sings 'Just A Closer Walk With Thee'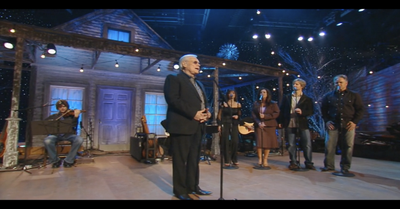 By from GodTube.com, Crosswalk.com
George Jones Sings 'Just A Closer Walk With Thee' from george-jones on GodTube.
George was an incredible musician who had over 150 hits throughout his lifetime. He is most notable for his recording of 'He Stopped Loving Her Today.' Today, he's giving all the praise to God with this incredible worship performance.

"I am weak but Thou art strong
Jesus keep me from all wrong
I'll be satisfied as long
As I walk, let me walk close to Thee"

Though we don't know the author of this classic hymn, it was first recorded in 1941. Since that time, 'Just A Closer Walk With Thee' has become an all-time favorite for the moving lyrics and unique tune. Through the years, the words still ring true today and remind us all of the strength and power that comes from the Lord. Just listen as George Jones belts out these iconic words.

"Just a closer walk with Thee
Grant it, Jesus, is my plea
Daily walking close to Thee
Let it be, dear Lord, let it be"

No matter where you go in life, God is always right there beside you. Strive to remember His presence in all that you do and give thanks for His many blessings.

Deuteronomy 5:33 "You shall walk in all the way that the LORD your God has commanded you, that you may live, and that it may go well with you, and that you may live long in the land that you shall possess."
Related on GodTube.com: Just a Closer Walk with Thee Hymn Lyrics, Story and Meaning
Originally published on GodTube.com, used with permission.
Photo credit: GodTube.com / YouTube.com