What A Friend We Have In Jesus - Alabama Live Performance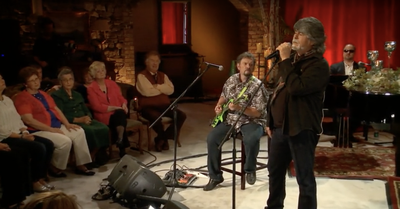 By from GodTube.com, Crosswalk.com
What A Friend We Have In Jesus - Alabama Live Performance from alabama on GodTube.
Country music sensations Alabama praise the Lord with 'What A Friend We Have In Jesus.' This classic hymn is a true reminder that Jesus is always by our side through the trials and tribulations.
"What a friend we have in Jesus
All our sins and griefs to bear
And what a privilege to carry
Everything to God in prayer"

Alabama is a popular country group formed in the late 1960s. Over the years, this successful group has produced countless number one hits and they still continue to tour today. Alabama is also a band with a heart for the Lord. Recently, they recorded a string of gospel songs at the famous Gaither Studio. Today, they are sharing a live performance of the classic hymn 'What A Friend We Have In Jesus.' Just listen as they lead us all in worship with this beloved song.

"Oh, what peace we often forfeit
Oh, what needless pain we bear
All because we do not carry
Everything to God in prayer"

When we feel down or lost, always remember to turn to the Lord in prayer. He will guide us through each moment and walk with us each step of the way. This hymn is the perfect way to give praise to His Name.

John 15:15, "No longer do I call you servants, for the servant does not know what his master is doing; but I have called you friends, for all that I have heard from my Father I have made known to you."
Originally published on GodTube.com, used with permission.