7 Most Misunderstood Words in the Bible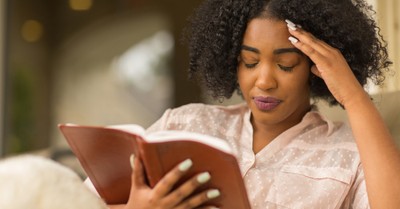 By Clarence L. Haynes Jr., Crosswalk.com
If you spend any amount of time in your Bible, it is common to come across words where you don't understand what they mean. As time goes by sometimes these words begin to take on meanings or understandings that they were never meant to have and surprisingly some of these words are more common than you think. For today I want to share with you seven misunderstood words in the Bible. This is not an exhaustive list, but hopefully the next time you see these words in the Bible you will have a better understanding of what they really mean.
Photo Credit: ©GettyImages/digitalskillet3
1. Repent
Repent, then, and turn to God, so that your sins may be wiped out, that times of refreshing may come from the Lord. – Acts 3:19
This word repent appears numerous times throughout scripture, yet many people confuse this word with another word remorse. We often group the two together. Remorse is when you feel bad for what you do. Repenting is when you turn away from what you do. Repenting is when you are walking in one direction, and you turn from the way you were going and go in a different direction. Repentance is not about emotions it is about actions. If you feel bad about what you do but you don't turn from it then you have not repented. One verse that gets quoted a lot paints a magnificent picture of what it means to repent.
If my people, who are called by my name, will humble themselves and pray and seek my face and turn from their wicked ways, then I will hear from heaven, and I will forgive their sin and will heal their land. – 2 Chronicles 7:14 (emphasis added)
2. Christ
The reason people misunderstand this word in the Bible is because they often view it as a name, and they don't recognize that it is a description of who Jesus is. Some people think it is Jesus' last name and that is not true. The word Christ means anointed one or chosen one. You could almost put an article in between the two words to help you understand the meaning better. Instead of saying Jesus Christ, you could say Jesus the Christ, to help you get a better grasp on what the word means. Here is an example from scripture that should give you a clearer framework on how to use this word going forward:
And demons also came out of many, crying out and saying, "You are the Christ, the Son of God!" And He, rebuking them, did not allow them to speak, for they knew that He was the Christ. – Luke 4:41 (NKJV)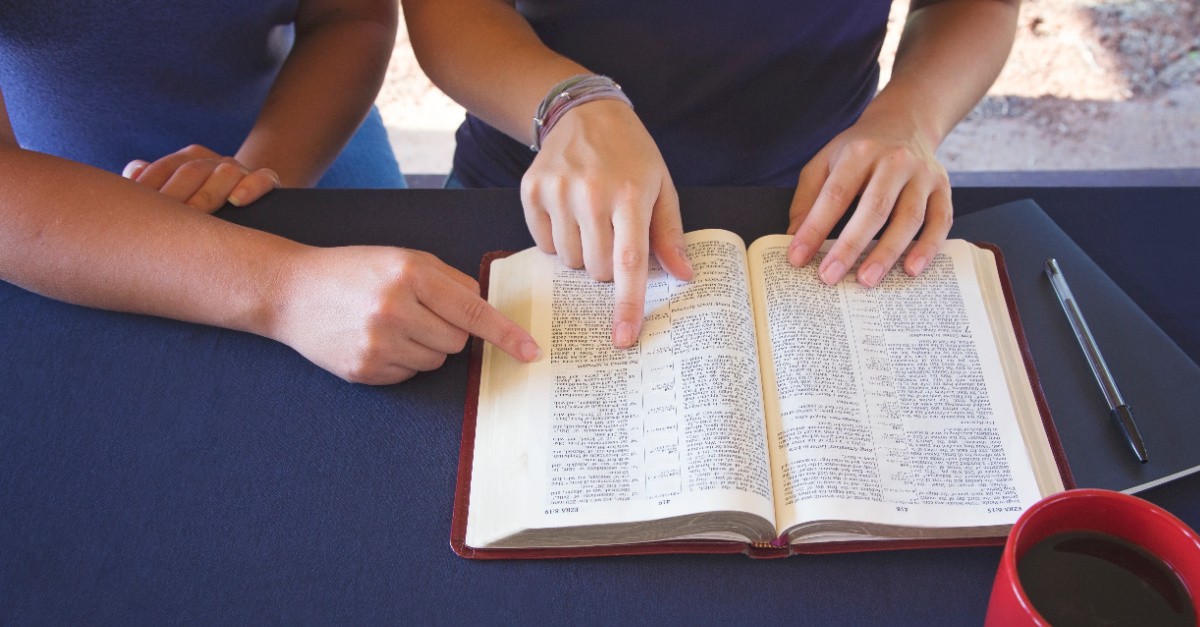 3. Prosper
Beloved, I pray that you may prosper in all things and be in health, just as your soul prospers. – 3 John 1:2 (NKJV)
Too often the word prosper is misunderstood in the Bible, not just for what it means but also how people interpret it. For many, this word means the acquisition of wealth and material possessions. It also may mean the absence of health problems and sickness in your body. The problem with this interpretation is that it really has nothing to do with what the word means and is not a sign that God is pleased with your life. If health, wealth, and success were the evidence that God is pleased with your life then the wealthiest person would be considered the most God-fearing, and we know this is simply not true. What this word means is that everything would go well with you. When you understand it from that perspective that is a far cry from God wants every believer to be rich. Here is another rendering of 3 John 1:2 which helps define what this verse means.
Dear friend, I pray that you may enjoy good health and that all may go well with you, even as your soul is getting along well. – 3 John 1:2 (NIV)
This verse is more a prayer and a greeting than a declaration or a promise, which unfortunately is how it has been used.
5. Faith
The reason why faith is among the words in the Bible that are misunderstood is not because we don't know what it is, but because we misunderstand what it does and where we should place it. Faith by itself has absolutely no power. The power in faith comes not just from how much you have but more importantly who you place it in. Faith only works when God is the object of your faith. The goal is not to simply have more faith, but to increase your faith in the God who is able to do exceedingly and abundantly more than you could ever ask or imagine. This is the most important aspect of your faith.
"Have faith in God," Jesus answered. – Mark 11:22
Photo Credit: ©Getty Images/Pamela D McAdams
4. Kingdom of God
The kingdom of God is often misunderstood in the Bible is because there are many who misinterpret what this means. Many believe, I would say erroneously, that the job of believers is to dominate on the earth and to prepare the way for Jesus to come back. Some would say we should be taking over governments and overthrowing everything that is ungodly in the earth and when we do, then we will prepare a kingdom for Jesus to come back to. This is not what the kingdom of God is. Our job is not to make the earth ready so that when Jesus comes back his kingdom will be ready for him. Our job is to preach the gospel and make disciples so that when he comes back his bride will be ready for him.
The kingdom of God is not about political, social, or economic power because those things don't change the heart. The kingdom of God is about establishing Christ's lordship in the hearts of men because ultimately that is what will change the heart and impact society. God is not looking to establish his kingdom on the earth through political or economic rule, he is looking to establish his kingdom in the hearts of men which is the only thing that will lead to true transformation in a person's life. When you live with a true kingdom of God mindset you will bring godly influence to the earth because you will live according to God's standards and model biblical truths in the world not by what you say but by how you live. If the church is doing its job right, then we will model biblical Christianity for all the world to see. When we do that then we will be living out our kingdom principles and truly representing what the purpose of the kingdom of God is supposed to be in the earth.
For the kingdom of God is not a matter of eating and drinking, but of righteousness, peace and joy in the Holy Spirit, because anyone who serves Christ in this way is pleasing to God and receives human approval. – Romans 14:17-18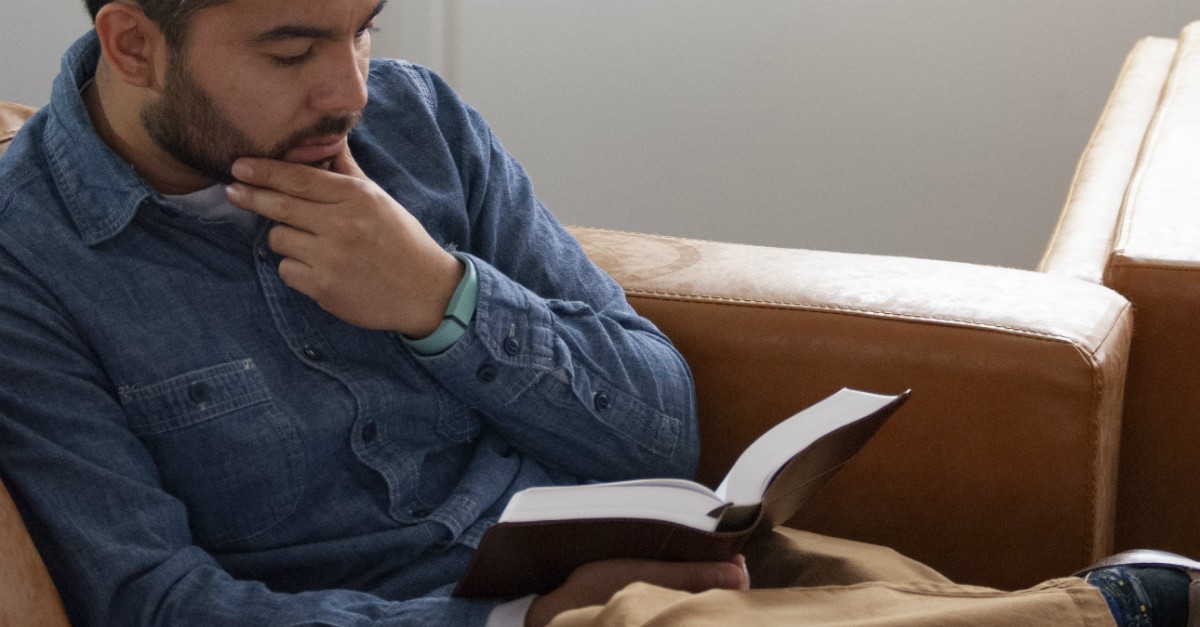 6. Conviction vs. Condemnation
Two words we often confuse are conviction and condemnation. When someone is condemned that means a final sentence or judgment has been rendered in that person's case. Here is the difference between these two words. Conviction is godly sorrow over sin, coming from the Holy Spirit, with the goal of leading you to a place of repentance. Condemnation is when you feel you have no hope and your sin cannot be forgiven. Conviction leads you towards God, condemnation leads you away from him. Conviction is a work of the Holy Spirit. Condemnation is a work of Satan. The next time you sin, if you feel remorse and the need to repent and move towards God, that is conviction. If you feel you want to run away from God because he doesn't love you anymore, that is condemnation.
7. Blasphemy of the Holy Spirit
The last of the misunderstood words in the Bible is blasphemy of the Holy Spirit. Most people have no idea what this is so let me give you a simple one-sentence answer. Blasphemy of the Holy Spirit is when you knowingly and continually attribute the true work of the Holy Spirit to Satan himself. Most people are not going to fall victim to this, and I believe as Christians you don't really have to worry about this. The reason why is because as a Christian you have the Holy Spirit dwelling inside of you and he will keep you from committing this sin. By the way, if you are worried whether you have committed this sin, the sheer thought that you are worried about it is proof you have not committed this sin.
Conclusion
As I said earlier this is not an exhaustive list because there are other words in the Bible you might misunderstand. If I can give you a small piece of advice when reading the Bible. Always try to read the words in context and if you are not sure of what something means, you can refer to other scriptures to help understand that truth. The bottom line is to keep reading and learn to dig a little deeper when you see those words. At least for now you have seven that you don't have to worry about anymore.
Photo Credit: ©Sparrowstock