Why Does the Bible Warn Us Not to Bear False Witness?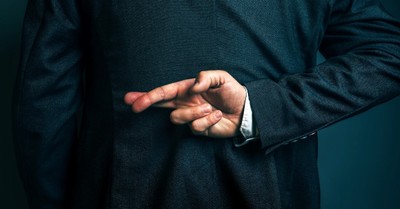 By Melissa Henderson, Crosswalk.com
What does Scripture tell us about bearing false witness? Have you ever encountered someone sharing something, and you later realized they were bearing false witness? As Christians, we are called to witness to others and share God's message. The Bible warns us not to bear false witness. How can we discern what is truly from God?
Which Bible Verse Warns Not to Bear False Witness?
A dictionary defines "bear false witness" as to "knowingly state as fact that which is untrue; or perpetuate a rumor by lying about a person, thing, or event."
Most of us have been taught the difference between right and wrong. However, we do fail at times. Sin takes hold of our lives. As young children, we are taught to be kind and not to lie or harm others. These simple acts of kindness can make positive changes in the world.
What happens when we don't follow God's Word? Scripture is full of directions from God. He has given specific commandments for how He wants us to live. From caring for His creations to following laws, His way is always the best.
The Ten Commandments of God were revealed to Moses on Mount Sinai. Moses shared those words with the Israelites. The finger of God inscribed the Ten Commandments on two stone tablets. Therefore, anything that goes against those words is false. If our words and actions don't agree with what God has spoken, we know there is untruth.
God's Word for His people includes specific directions for how we should live to worship Him and live a life to lead others to know Him. Along with honoring our parents and not committing adultery, murder, or stealing, God directs us on how to interact with each other.
"You shall not give false testimony against your neighbor." (Exodus 20:16 NIV)
The book of Proverbs lists things the Lord detests. Consider the pain God experiences when we sin and don't follow His will.
"There are six things the Lord hates, seven that are detestable to him: haughty eyes, a lying tongue, hands that shed innocent blood, a heart that devises wicked schemes, feet that are quick to rush into evil, a false witness who pours out lies and a person who stirs up conflict in the community." (Proverbs 6:16-19 NIV)
Spreading gossip and telling lies leads to more deception and less trust. When we follow the law of God, we can rest in His peace. Will we fail at times? Yes, as humans, we will fail. The promises of God's forgiveness for believers can help us back to a better path.
Does the Old Testament Law Not to Bear False Witness Still Apply Today?
In the Old Testament, we learn about different groups of people creating their laws while others believed and followed God. The Ten Commandments were given, and some people adhered to those laws.
There were Old Testament moral laws about murder, stealing, adultery, honesty, and more. There were ceremonial laws concerning clean and unclean food, and how to cook and store food was important. Some Old Testament laws covered purity (including skin conditions and mildew).
In the Sermon on the Mount, Jesus shared that He did not come to abolish the Law or the Prophets. He stated that He came to fulfill them. In a profound statement, Jesus told what would happen to anyone who set aside the commands.
"Therefore anyone who sets aside one of the least of these commands and teaches others accordingly will be called least in the kingdom of heaven, but whoever practices and teaches these commands will be called great in the kingdom of heaven." (Matthew 5:19 NIV)
The Old Testament law was given to the nation of Israel. According to Romans 10, when Jesus died on the cross, the Old Testament law was fulfilled. We are called to love God with all our heart, soul, and mind and to love our neighbor.
Scripture also reminds us, in passages like Acts 15, that we don't have to follow every Old Testament law, but we should follow core moral values, including the 10 Commandments.
Are we supposed to continue following the law of not bearing false witness today? Yes. When we live for God, we will not tell lies, gossip, cheat, or steal. But, when we fall into those sinful ways, we can go to God, confess our sins, ask for His forgiveness, and thank Him for His mercy.
Certain laws of the Old Testament were for that period. Yet, the laws of God are forever. His commandments do not change. He created those specific laws to bring order and to teach us how to live for Him.
Bearing false witness was wrong in the Old Testament and the New Testament. Then and now, God wants us to follow His commandments.
What Makes Bearing False Witness So Destructive?
Have you ever heard a rumor? Did you consider the source or how the rumor started? A popular phrase is sometimes shared when people are gossiping. "Hurt people hurt other people."
Conversations that contain lies are often the culmination of one person being hurt by the words or actions of another person. That is not how God wants His children to love each other.
Perhaps you've been called for jury duty and endured hours of evidence and possibilities presented. How do you know who is telling the truth? Pray and ask God for guidance.
Words can bring joy or sadness, happiness or sorrow. Bearing false witness against another person may create chaos and unrest.
Being truthful may be the key to creating a safe environment in playgrounds, workplaces, traffic, and other places. When rumors, gossip, and false accusations occur, relationships are tested and may not survive. If an environment becomes dangerous, authorities may need to be contacted.
False witnesses testified against Jesus. He was tried, convicted, and crucified for our sins. Judas, one of the disciples of Jesus, betrayed Him. After the betrayal, Judas felt remorse and took his own life (Matthew 27:3-5).
One person bearing false witness against another can lead to heartache for many.
What Is the Punishment for Bearing False Witness?
In the Old Testament kingdom of Israel, there were consequences for bearing false witness. Deuteronomy 19:15-21 discusses the legal procedure: there must be more than one witness to convict the accused. If a witness proved to be giving false testimony, the accuser would suffer the same punishment intended for the accused. The passage features the famous words "an eye for an eye…"
Scripture tells us that bearing false witness against another person will not go unpunished (Proverbs 19:5). God knows the heart and actions of every person. His judgment will be final.
The warnings not to bear false witness continue into the New Testament—showing it is a warning that we must still follow today. Paul shared that we are to be truthful and ready to present ourselves to God.
"Do your best to present yourself to God as one approved, a worker who does not need to be ashamed and who correctly handles the word of truth." (2 Timothy 2:15 NIV)
Prayers for When Someone Bears False Witness Against Us
Father, thank You for Your forgiveness and mercy when we bear false witness against someone. Help us to forgive others who bear false witness against us. Amen.
Heavenly Father, help me not to rush to judge when someone tells lies about me. Guide me as I pray for those who intend harm instead of good. In His Name, Amen.
Lord, I'm angry that someone has told lies about me. Through those words, my employment and finances have been compromised. Father, please guide that person to come forward and be truthful. Cover the situation with Your peace. Thank You. Amen.
God, the truth is known by You. Please give wisdom, discernment, and revelation to those who bear false witness against me. Bring them to the truth. May Your love and glory reach everyone. Thank You, Father. Amen.
Dear God, when untruths are being shared, and rumors begin to take hold of conversations, please remind us to pause and pray. May we always speak words of love and compassion. In the name of Jesus, Amen.
"May these words of my mouth and this mediation of my heart be pleasing in your sight, Lord, my Rock and my Redeemer." (Psalms 19:14 NIV)
Blessings,
Melissa Henderson
Photo Credit: © Getty Images/stevanovicigor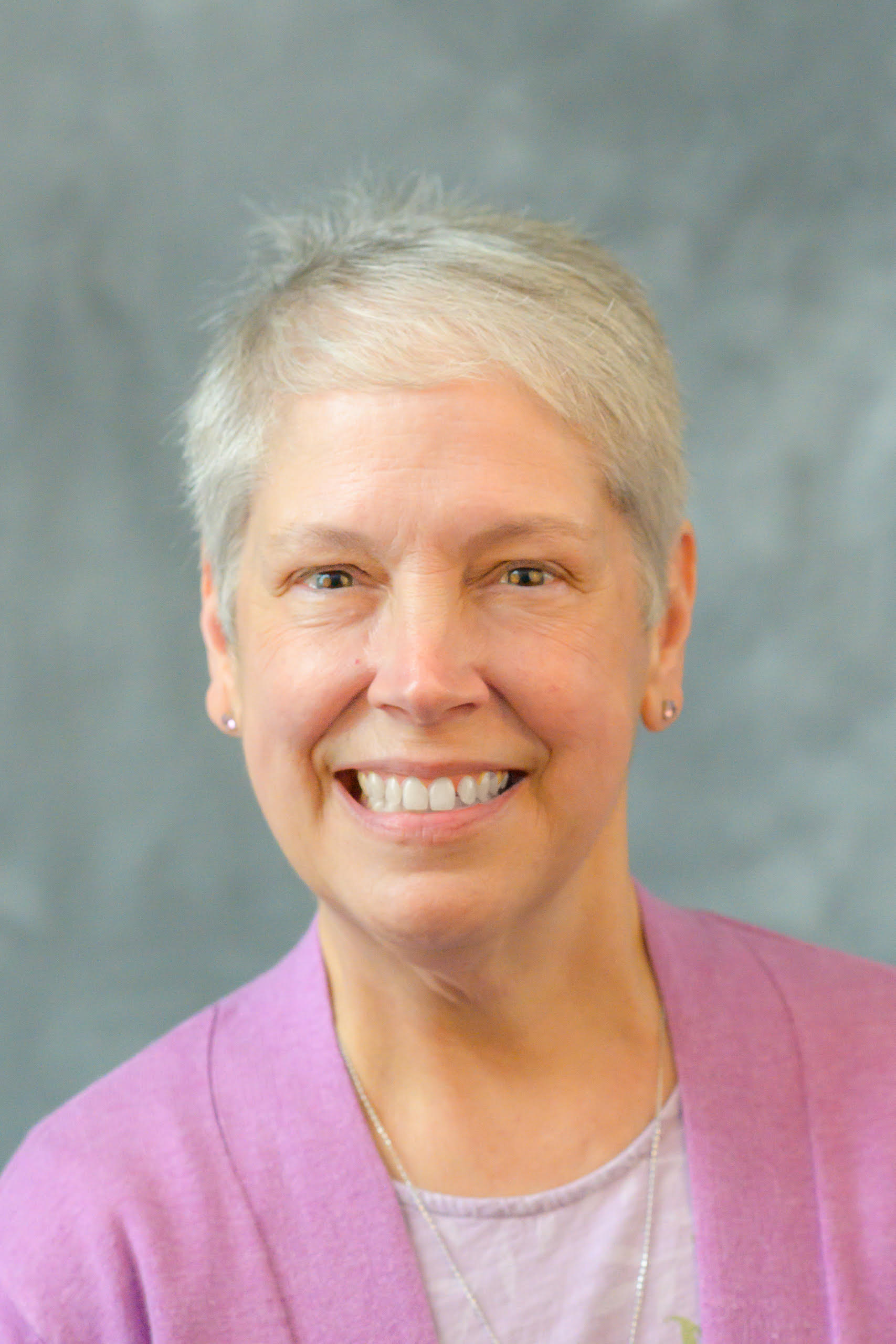 Award-winning author Melissa Henderson writes inspirational messages sometimes laced with a bit of humor. With stories in books, magazines, devotionals, and more, Melissa hopes to encourage readers.
Melissa is the author of Licky the Lizard and Grumpy the Gator. Her passions are helping in the community and church. Melissa is an Elder, Deacon, and Stephen Minister.
Follow Melissa on Facebook, Twitter, Pinterest, and at http://www.melissaghenderson.com
---
This article is part of our larger resource library of popular Bible verse phrases and quotes. We want to provide easy to read articles that answer your questions about the meaning, origin, and history of specific verses within Scripture's context. It is our hope that these will help you better understand the meaning and purpose of God's Word in relation to your life today.
"Be Still and Know that I Am God"
"Pray Without Ceasing"
"Fearfully and Wonderfully Made"
"All Things Work Together for Good"
"Do Not Fear"
Listen to our Daily Bible Verse Podcast Now!
The views and opinions expressed in this podcast are those of the speakers and do not necessarily reflect the views or positions of Salem Web Network and Salem Media Group.