6 Prayers for Restorative Sleep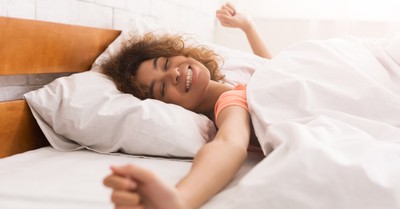 By Judy McEachran, Crosswalk.com
Brought to you by
Sleepless nights are part of the fabric of life. The quest for restorative rest need not be a nightly battle against the relentless thoughts that disrupt our peace.
The incredible power of Scripture and prayer can transform sleepless nights into tranquility, knowing we are wrapped in God's assurance as our Creator, Provider, Righteousness, Prince of Peace, Shepherd, and encompassing Presence.
The God who never sleeps constantly surrounds us. Psalm 46:1 reminds us He who is "ever-present" will help pilot our thoughts from anguish to rest as we practice His directives:
"Whatever is good, noble, right, pure, lovely, admirable, praiseworthy, "think on these things," and "the God of peace will be with you" (Philippians 4:8-9).
The story of Jesus in the boat with the disciples on a stormy night raises a thought-provoking question: How could Jesus rest peacefully while His disciples struggled desperately, bailing water to prevent the boat from sinking?
They woke Jesus, who promptly rebuked the turbulent winds and raging waters, restoring perfect calm. Jesus then asked them a poignant question, "Where is your faith?" Their response was filled with awe and wonder, "Who is this? He even commands the wind and the water, and they obey him" (Luke 8:22-25).
In those sleepless night watches, it feels as though Jesus asks me the very same question, "Where is your faith?" The same One who has authority over the winds and waters can also calm my heart.
Those sleepless, three-in-the-morning moments can become opportunities to revisit scriptures that fill us with confidence in our Creator's boundless love and unwavering compassion.
1. God Is My Creator
Psalm 139, a cherished chapter of mine, beautifully illustrates the Creator's intimate care. It states, "You created my inmost being; you knit me together in my mother's womb" (v. 13).
In the same chapter's opening verses, we find affirmation of God's profound knowledge of my actions and words.
My rendering of verses 1-4 says, "You know when I sit down or stand up. You know my thoughts even when I'm far away. You see me when I travel and when I rest at home. You are acquainted with everything I do. Even before I speak, you know what I'm going to say."
To further emphasize this loving devotion, we are reminded that God even knows the number of hairs on our heads (Matthew 10:30).
Creator God, as Psalm 139 declares, I am fearfully and wonderfully made; I know this truth deeply. Your thoughts of me, outnumbering the grains of sand, are so precious and beyond comprehension. May I sense the intensity of your love like a blanket around me. In Jesus' name, Amen.
2. God Is My Provider
We encounter the resounding message throughout the Bible: "Do not be afraid." In addition to this encouragement, we find comforting words from Jesus Himself:
"Don't worry about your life, but prioritize seeking His kingdom and righteousness, and all the provisions you need will be granted to you" (Matthew 6:25-34).
The prophet Isaiah beautifully expresses, "My soul yearns for You in the night watches" (Isaiah 26:9). Furthermore, Psalm 42:8 resonates with the assurance: "At night His song is with me — a prayer to the God of my life."
Thus, we can place our unwavering trust in the One who is with us at night and promises to provide for every need.
Dear Lord, I put my anxieties into Your capable hands, trusting in Philippians 4:19: "And my God will meet all your needs according to the riches of His glory in Christ Jesus." I release my need to Your care. In Jesus' name, Amen.
3. He Is My Righteousness
At times, guilt can disrupt our sleep, replaying in our minds. However, we have the option to bring this guilt to Jesus, who offers immediate forgiveness.
One of the most poignant demonstrations of Jesus' forgiveness is found in the story of the woman caught in adultery (John 8:1-11).
Faced with a crowd ready to stone her to death, Jesus responded by inviting the one without sin to cast the first stone. As her accusers departed, Jesus declared her forgiven and urged her to "Go and sin no more."
Regardless of the nature of the sin committed, we can trust that Jesus will grant forgiveness when we seek it. Instantly!
1 John 1:9 reassures us, "If we confess our sins, He is faithful and just and will forgive us our sins and purify us from all unrighteousness." Through our request, we are clothed in the righteousness of Jesus.
Merciful God, forgive my sin. I thank You for Your promise of 1 John 1:9 that assures me I am forgiven, and You have removed my transgressions from me as far as the East is from the West (Psalm 103:12).
I receive Your cleansing and believe Your word that I am forgiven and clean before You. Thank you for loving me so much. In Jesus' name, Amen.
4. God Is My Peace
Coming to our Creator, Provider, and Righteousness who forgives all of our sins fills us with the confidence of His relentless love and peace.
His Word persuades, "Do not be anxious about anything, but in every situation, by prayer and petition, with thanksgiving, present your requests to God. And the peace of God, which transcends all understanding, will guard your hearts and your minds in Christ Jesus" (Philippians 4:6-7).
I trust in His promises as I immerse my mind in His boundless greatness, unwavering love, and unfailing faithfulness.
Prince of Peace, You said, "You will keep in perfect peace all who trust in you, all whose thoughts are fixed on you! (Isaiah 26:3). I seek Your peace that surpasses my understanding and yield my troubles to You. In Jesus' name. Amen.
5. He Is My Shepherd
David, a humble shepherd boy, would go on to become the beloved King of Israel. His intimate understanding of sheep and shepherding would inspire one of the most cherished Psalms, Psalm 23.
A renowned theologian, Charles Spurgeon, aptly described it as "charming more griefs to rest than all the philosophy of the world."
"The Lord is my shepherd." Although sheep are owned by the shepherd, they are prone to wander off independently, go where they shouldn't, and be oblivious to danger.
As a shepherd, David knew he was a sheep under the Great Shepherd. Although pursued by King Saul's deadly intent, David ultimately ascended to the throne through God's divine providence and perfect timing.
In the teachings of Jesus, we find a powerful parable about a shepherd who leaves the 99 in open country to search for the one lost sheep.
When found, he joyfully puts it on his shoulders and calls friends and neighbors to rejoice. The parable illustrates the love of our heavenly Shepherd and reinforces the truth of God's vigilant care and safekeeping.
Lord, Your word says, "You are my Shepherd. I lack nothing." I am confident that you will guide me to tranquil waters and restful pastures. You come to my rescue during challenging moments, renewing and rejuvenating my soul. I am truly grateful for You, my Good Shepherd. In Jesus' name, Amen.
6. God Is Surrounding Me
God is always with us, even when we aren't attentive. A profound awareness of God's encompassing presence touched Jacob, who, fleeing from his angry brother, awoke to declare, "Surely the Lord is in this place, and I was not aware of it" (Genesis 28:16).
In the midst of sleepless nights, Jesus beckons us to be aware of His presence and come to Him. "Come to Me, all you who are weary and burdened, and I will give you rest" (Matthew 11:28).
As His cherished creation, we turn to Jesus, who is not only the Prince of Peace but also our Great Shepherd, Mighty Provider, and Righteousness. We discover God's all-encompassing presence in these moments, enveloping us in peace and rest.
Loving Jesus, in the still of the night, Your presence brings me comfort, refreshes my spirit, and lightens my load. Thank you for being my refuge, strength, and ever-present help in trouble (Psalm 46:1). In Jesus' name, Amen.
With these scripture prayers, we find a source of solace and affirmation that will ease sleepless nights.
Realizing we are deeply loved, forgiven, and declared righteous by our Creator who guides and provides unparalleled peace, these truths, as companions in the sleepless hours, bring the comfort and the rest we seek.
I trust Your words and faithful love for me. Therefore, I will not be afraid, and my sleep will be sweet (Proverbs 3:24).
For further reading:
Does the Bible Say Anything about Sleep?
Why Did the Lord Give Us Sleep?
What Is the Significance of 'A Little Sleep, a Little Slumber'?
Photo Credit: ©iStock/Getty Images Plus/Prostock-Studio
---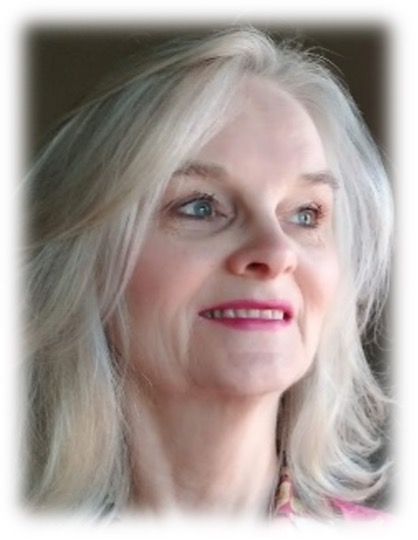 Judy McEachran loves to worship the Author of life and love. She is an ordained pastor and gifted musician who writes and speaks to encourage believers. She pastored churches in the Midwest and after retirement moved to Arizona. She is humbled not only by the gracious love of God but by her devoted husband, two sons, and ten grandchildren. You can visit her website at God Secrets that Impart Life. Find her music on YouTube. Judy's natural musical giftings invite worshippers into the presence of the Lord.
LISTEN: Bedtime Prayer to Ease a Worried Mind
The views and opinions expressed in this podcast are those of the speakers and do not necessarily reflect the views or positions of Salem Web Network and Salem Media Group.
WATCH: Nigh Prayers before Sleeping for Peaceful Rest
Photo Credit: ©Unsplash/Hamza NOUASRIA/Ryan Hutton/Kelly Sikkema/Biel Morro/David Beale/Christie Kim/Cheron James/Stanislav Kondratiev/Martina Vitáková. Audio Credit: ©soundstripe.com
This article originally appeared on Christianity.com. For more faith-building resources, visit
Christianity.com.