Be Encouraged by These Top 5 Billy Graham Sermons and Responses to Crisis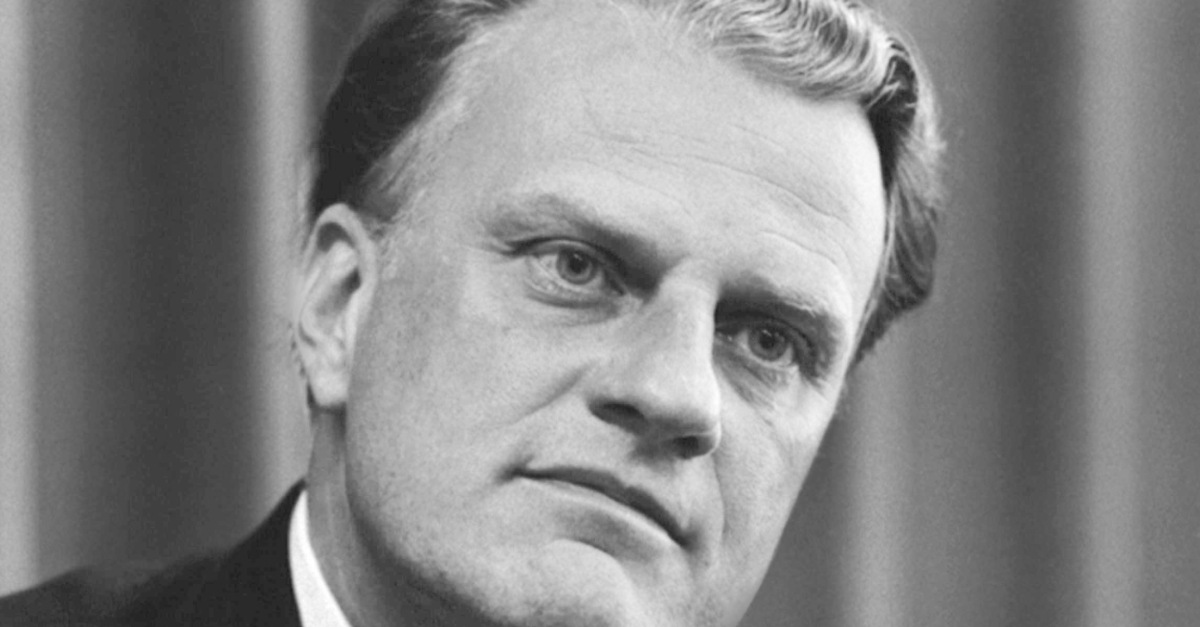 By Brent Rinehart, Crosswalk.com
Throughout the past century, when America went through tumultuous times, it could continually turn to the calming voice of Reverend Billy Graham. "America's Pastor," as he came to be known, was always there to give people hope and to remind them of God's love.
I remember watching Billy Graham sermons on television. In 1996, as a young teen, I attended his crusade in Charlotte. I was amazed at the stream of people answering the call to follow Christ at the end of the event, walking down the aisles all over the stadium to the tune of "Just As I Am."
Years later, life came full circle when I had the privilege of serving in a public relations role for his organization during the latter years of his life. In my time working for the Billy Graham Evangelistic Association, I was struck by how consistent and Gospel-focused he was throughout his 60+ year ministry.
Also, he had a God-given ability to communicate and connect with everyone so easily, regardless of their faith background.
During moments of national crisis, people from every walk of life could always look to Billy Graham sermons, interviews and articles to find comfort. Graham was sought by leaders and media reporters alike, asked to give calming words to soothe the hurting public.
He always pointed to Christ and preached from God's Word. Though he's gone on to heaven, we still have access to the same hopeful content, thanks to the thousands of Billy Graham sermons available on video, audio and online.
His words from yesterday can still speak to us today. If you are facing difficult days, take heart, and be reminded of these Billy Graham sermons and responses to some of our nation's biggest crises below.
Photo Credit: ©Wikimedia Commons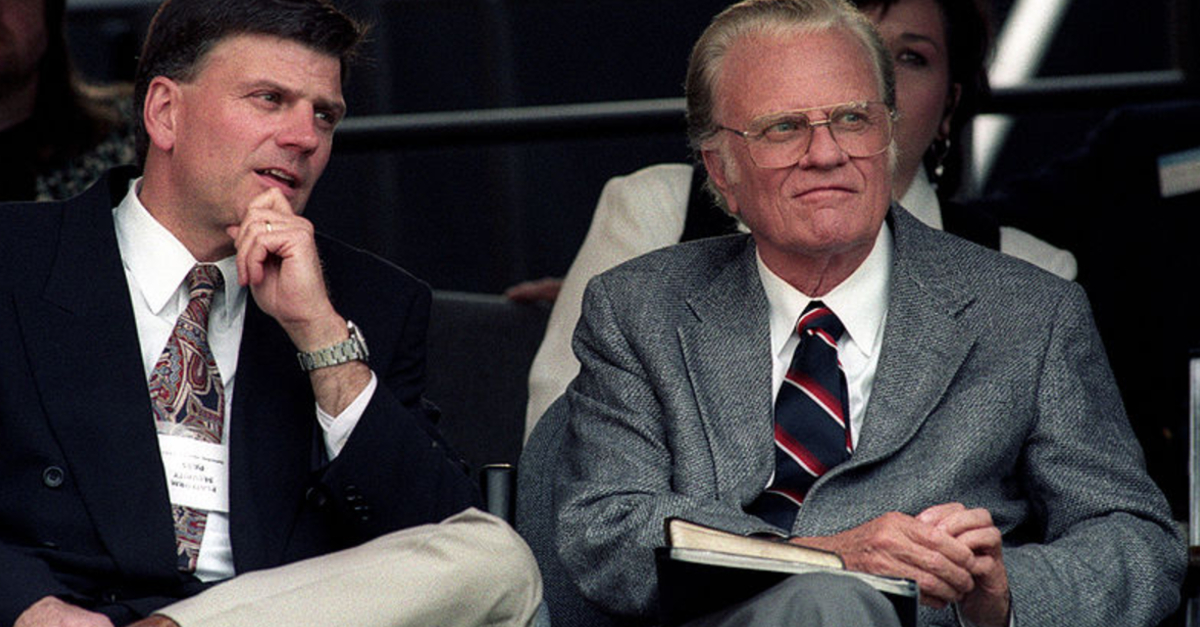 Who Was Billy Graham?
Born in Charlotte, North Carolina in 1918, Billy Graham went on to preach the Gospel to more people in live audiences than anyone else in history—nearly 215 million people in more than 185 countries and territories.
Graham was catapulted into the public eye in 1949 in Los Angeles, where his "Canvas Cathedral" tent meetings received widespread media attention. His "crusades" went all around the world, and he led hundreds of thousands of individuals to make personal decisions to live for Christ, the main thrust of his decades-long ministry.
Graham wrote 33 books, including several top sellers. His "My Answer" column appeared for decades in newspapers across the country, and his "Hour of Decision" radio program reached millions around the world.
But, perhaps he was most recognized for his unique relationships with people in power. Known as the "Pastor to Presidents," Graham's counsel was sought by many U.S. Presidents and world leaders.
The respect he held from both the religious and secular worlds led him to be a fixture for decades on Gallup's list of the "Ten Most Admired Men in the World." He appeared on the list an unparallel 61 times, from 1948 to 2017.
Graham passed away in 2018, but the organization he founded in 1950, the Billy Graham Evangelistic Association (BGEA), carries on his work today.
Photo Credit: ©Wikimedia Commons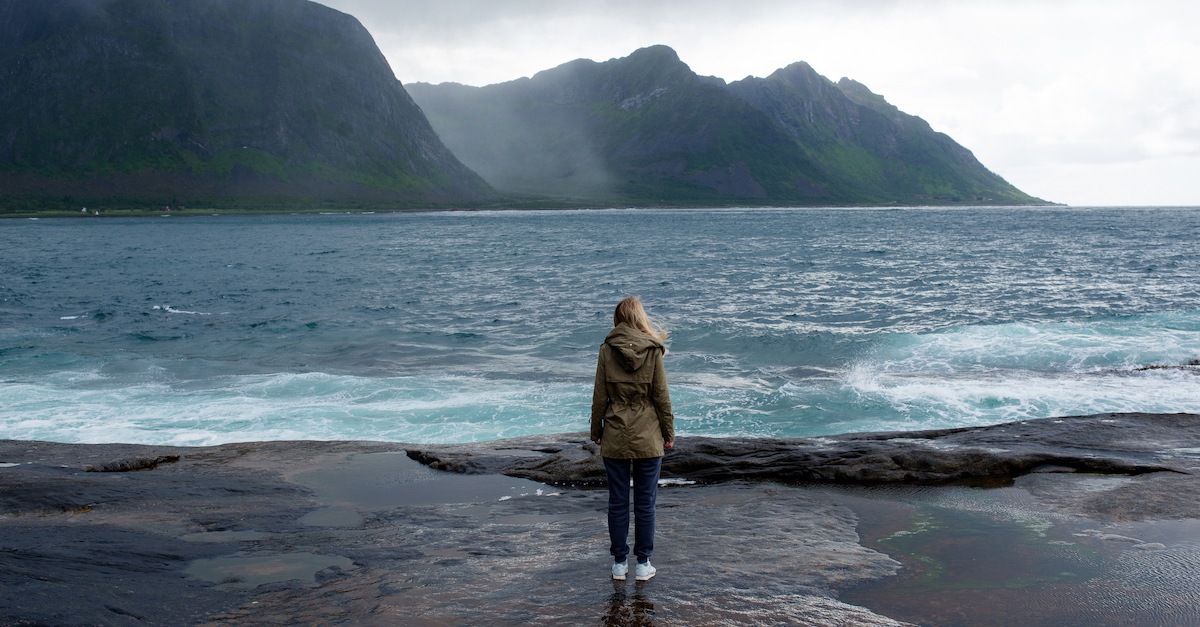 1. Billy Graham's Sermon after 9/11
Listen to the full sermon here.
Three days after the terrorist attacks on 9/11, Billy Graham stood in the pulpit from the National Cathedral in Washington, D.C. and delivered a message of hope to the nation. These excerpts remind us that God cares about us and what we are going through and that He can be trusted no matter what.
"We come together today to affirm our conviction that God cares for us, whatever our ethnic, religious or political background may be. The Bible says that He is "the God of all comfort, who comforts us in all our troubles.
The Bible says, "God is our refuge and strength, an ever-present help in trouble. Therefore we will not fear, though the earth give way and the mountains fall into the heart of the sea.
But how do we understand something like this? Why does God allow evil like this to take place? Perhaps that is what you are asking. You may even be angry at God. I want to assure you that God understands these feelings that you may have.
We've seen so much that brings tears to our eyes and makes us all feel a sense of anger. But God can be trusted, even when life seems at its darkest."
Photo Credit: ©GettyImages/IuliiaPilipeichenko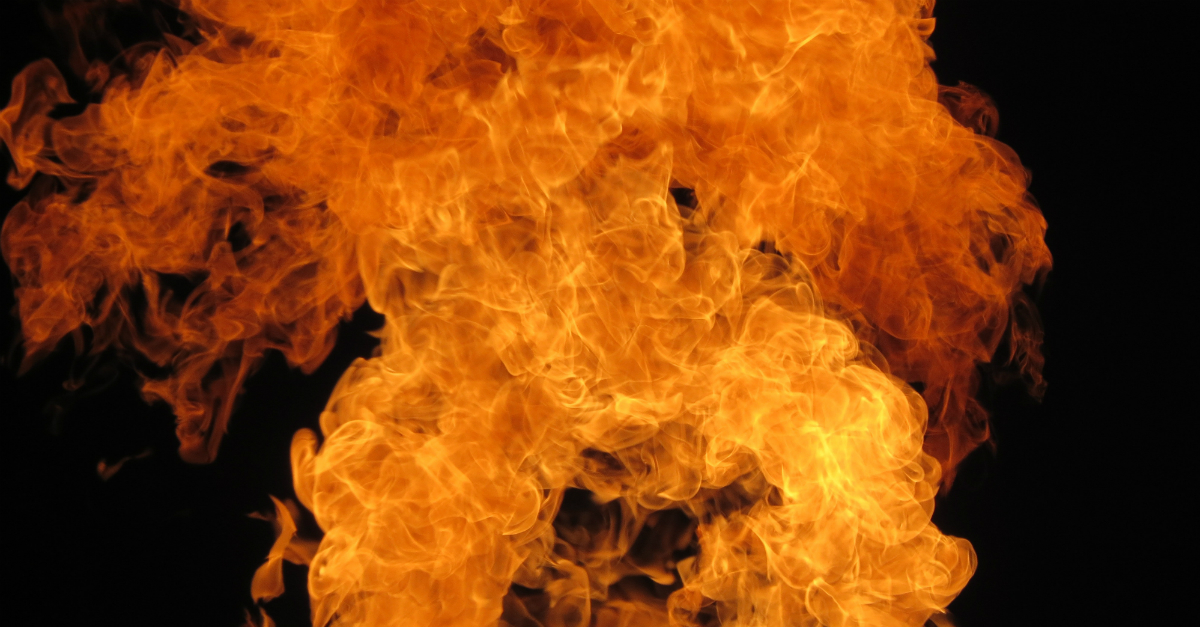 2. Billy Graham's Sermon after the Oklahoma City Bombing
Listen to the full sermon here.
In 1995, a bomb at a federal building in Oklahoma City killed 168 people and injured hundreds more. A few days later, Billy Graham was invited to speak at a statewide prayer service at the Oklahoma State Fairgrounds. The service was held on April 23, 1995, four days after the bombing.
"I've been asked the question many times. Why does God allow it? Why does a God of love and mercy that we read about and hear about allow such a terrible thing to happen? Over 3,000 years ago, there was a man named Job who struggled with this same question…in the midst of his suffering he asked this question: why?
I want to assure you that God understands those feelings. The Bible says in Isaiah 43:2, "When you pass through the waters I will be with you. And, when you walk through the fire you will not be burned. The flames will not set you ablaze.
Why does God allow it? I don't know. I can't give a direct answer. I have to confess that I never fully understand, even for my own satisfaction. I have to accept by faith that God is a God of love, mercy and compassion even in the midst of suffering. There's something about evil we will never fully understand this side of eternity.
Times like this will do one of two things: it will makes us hard, and bitter, and angry at God. Or, they'll make us tender, and open and help us to reach out in trust and faith. I pray that you will not let bitterness and poison creep into your soul, but you will turn in faith and trust in God even if we cannot understand. It is better to face something like this with God than without Him."
Photo Credit: ©Unsplash/Andy Watkins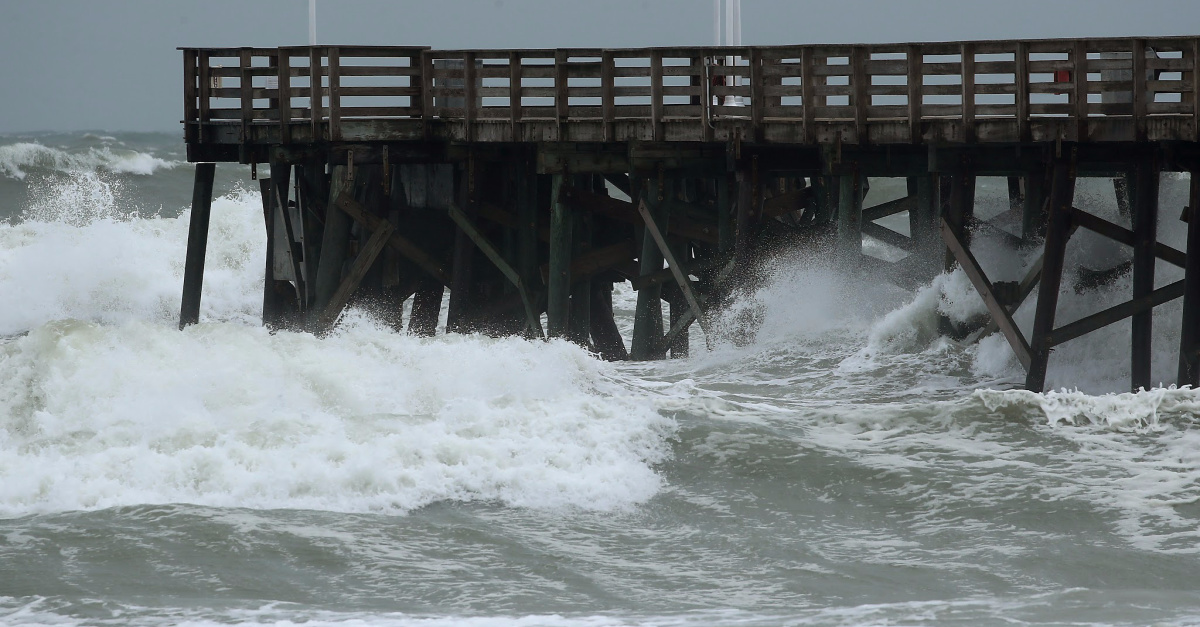 3. Billy Graham's Statement following Hurricane Katrina
Read more about this response here.
In August 2005, more than 1,800 people died when Hurricane Katrina hit Louisiana, Mississippi, Florida and Alabama. It made landfall as a Category 3, but had peaked as a Category 5 with winds in excess of 175 miles per hour.
The story of this storm, however, was the massive amounts of water. The historic flooding topped levees, burying New Orleans under 20 feet of water and displacing hundreds of thousands.
The property damage exceeded $80 billion while the economic impact is said to have exceeded $150 billion. It was one of the worst natural disasters the United States had ever faced. Billy Graham gave these remarks in the aftermath.
"Whenever any disaster like this strikes, we often ask ourselves why. Why did God let this happen? I have been asked that question hundreds of times, and I have to confess that I do not know the full answer.
I can recall walking through the aftermath of hurricanes in Florida and South Carolina, and a typhoon in India that killed tens of thousands, and earthquakes in California and Guatemala, and every time I have asked 'Why?' Job in the Bible asked the same question thousands of years ago, and his only answer was that God's ways are often beyond our understanding, and yet He is sovereign and He can still be trusted. The Bible says evil is a mystery.
Someday we will understand, but not now.
"I do know this, however: God knows what we are going through, and He still loves us and cares about us. In the midst of suffering and tragedy we can turn to Him for the comfort and help we need. Times like this will make us react in one of two ways: Either we will become bitter and angry – or we will realize our need of God and turn to Him in faith and trust, even if we don't understand.
The Bible says, 'He heals the brokenhearted and binds up their wounds' (Psalm 147:3). The Bible also promises, 'When you pass through the waters, I will be with you; and when you pass through the rivers, they will not sweep over you. ...Since you are precious and honored in my sight, and because I love you' (Isaiah 43:2,4). May this tragedy make each of us realize our need of God, and may we turn to Christ in repentance and faith and find our hope in Him."
Photo Credit: ©Getty Images/Mark Wilson/Staff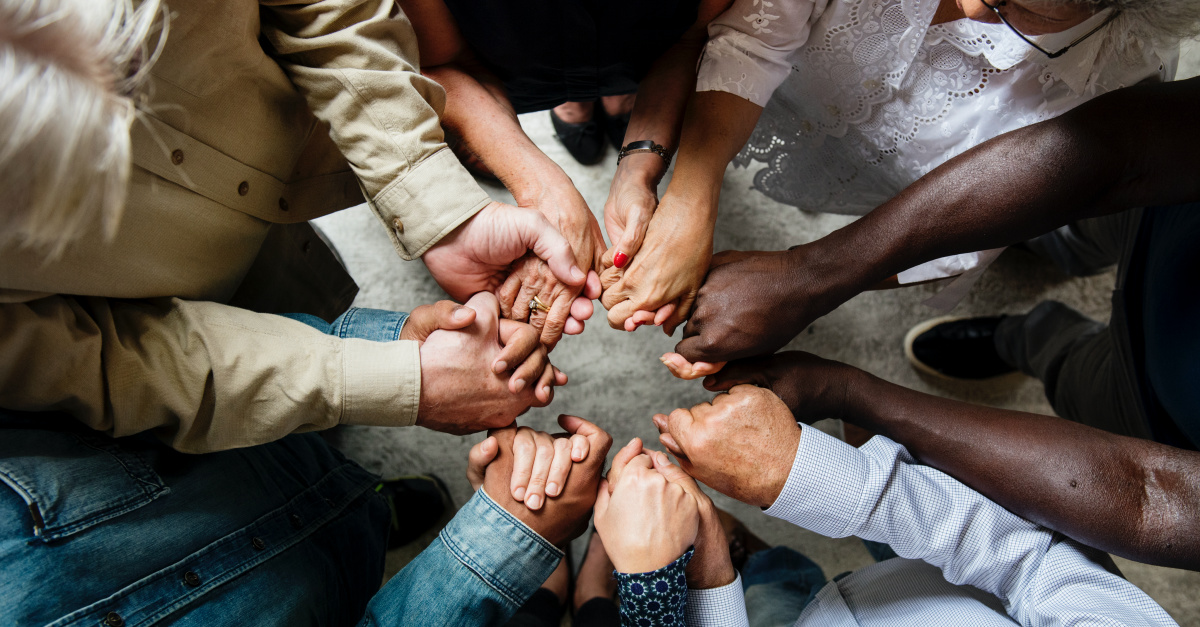 4. Billy Graham's Prayer for the Middle East at the Start of the Gulf War
At the start of the first Gulf War, there was a tremendous amount of uncertainty and fear. The power in the Middle East was incredibly imbalanced, and there was a possibility of oil shortages which could have had tremendous fallout. Plus, of course, nothing strikes fear into people's hearts as much as the word "war."
Billy Graham released his prayer for the nation, that reminded us where we should place our trust, again calling our attention to Psalm 46.
"The Bible commands us to pray for "all those in authority, that we may live peaceful and quiet lives" (I Timothy 2:2). Let us pray that God will give wisdom to all those leaders whose decisions can make a difference there, and for all the peoples in that part of the world. Let us pray also that God will intervene and bring peace to that troubled region.
May these events also remind us that our ultimate security must not be in economic or military strength alone. Let us instead remember the ancient words of the Psalmist, "God is our refuge and strength, an ever present help in trouble… He makes wars cease to the ends of the earth" (Psalm 46:1,9)."
5. Billy Graham's Comments after the San Francisco Earthquake
Read more about it here.
In October of 1989, a 6.9 magnitude earthquake shook Northern California, causing more than $6 billion in property damage and claiming 63 lives. Touring the damage, Billy Graham offered words of encouragement to the survivors and those impacted – words that can continue to encourage us today.
"I've had a lot of people speak to me about hope and about God, about their faith in God, about finding God…I've told people as I've talked to them, don't give up on God, He's still there and He loves you and there's a purpose in this for you.
I think, that we get our priorities straight and we find out what the real meaning of life is when we come to a moment like this. We see that some of the things that we think are very important are not so important after all.
And I've been told that several times today by people who have suffered the loss of their homes and who are living down there in tents…I hope that this is going to point people to the fact that we are fragile, transitory human beings, we're mortal and that we have a great God that we ought to put our trust in and our confidence in because He has a plan for our lives.
We ought to recognize that God is a God of love and He's interested in every one of us and that we can pray to Him and He will answer our prayers.
Why this disaster took place I cannot explain…I can only say that God gives peace and strength and grace to those who put their trust and their faith in Him."
---
Brent Rinehart is a public relations practitioner and freelance writer. He blogs about the amazing things parenting teaches us about life, work, faith and more at www.apparentstuff.com. You can also follow him on Twitter at @brentrinehart.
Photo Credit: ©GettyImages/Rawpixel