10 Surprises to Make Your Spouse Smile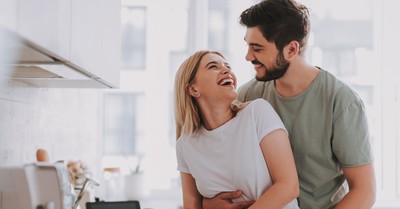 By Amanda Idleman, Crosswalk.com
Married life does not have to be mundane! I know firsthand that as the years plug on and the number of kids and responsibilities you are managing grows, the day-to-day can feel less than magical together. With some intentionality, we can infuse our everyday lives with the joy of romance, even with a house full of kids, pets, and bills!
First of all, we have to think small to be good at this. Most of us think of grand and expensive gestures as romance, but the most powerful acts of love can be so very simple. Not to mention most of us have too many things on our to-do list for us to pull off over-the-top gestures of love regularly. If we just slow our pace and start thinking of what says "I love you" for your spouse, then we can start seeing those small openings of ways to put a smile on our partner's face.
Recently my husband and I did the 5 Love Languages Quiz, and I am a big Enneagram fan. I've been using these personality decoding tools to help me think more thoroughly about what communicates love to my husband as well as what I am looking for from him. We often default to showing our partner love the way we desire to receive it, but this can be ineffective. My top love languages are quality time and physical touch; when my husband so generously washes the dishes, I appreciate his efforts, but I don't feel seen and loved by this action. On the other hand, if he addresses me as soon as he gets home, takes time to ask me about my day, and gives me a hug, I feel seen and loved by him. This knowledge is so helpful in being intentional about building a marriage where we each feel joy through each other's presence. Take time to think through what means love to you and your partner.
That knowledge is the key to designing love surprises for your spouse! Here are a few fun ideas that try to consider a variety of love languages to get you started:
1. Bring Home an Unexpected Gift or Treat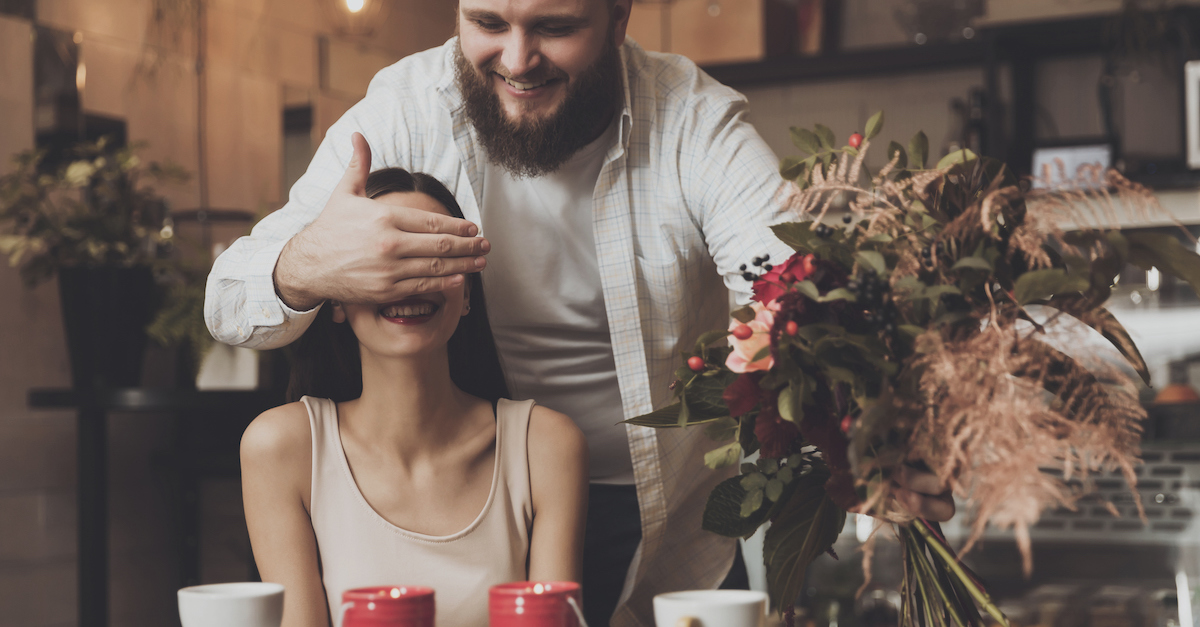 Photo credit: ©GettyImages/PavelVinnik
For the gift-giver in your life, make them smile by surprising them with an unexpected gift or treat. Stop by your favorite bakery to grab something you know will be delicious to share, grab flowers from the grocery store, pick up an item from your day's outings to let your spouse know you were thinking of them, or grab dinner on the way home to relieve some of the end-of-day stress. Your gift-loving spouse will be delighted to see that you thought of them.
2. A Handwritten Love Note
A love note is just one of the most romantic gestures of all time! These thoughtful words will make your heart soar if you are a words of affirmation person. Write your spouse a note, get them a card, or even send them an email or text to tell them that they are an essential part of your life. They will light up with joy after reading these heartfelt words.
3. Clean the House
If you have a partner that loves through acts of service, then coming home to a clean home may be the sexiest thing you will ever do for them! Even if that's not your top love language, we all can appreciate a clean space to enjoy. When your spouse runs out for work or to get some errands done, seize the opportunity to vacuum the floors and scrub the toilets. Hint to husbands, if you normally are not the one that cleans the house, this act of love will have extra impact. Your wife will be so grateful for your willingness to literally get your hands dirty in order to serve her.
4. Plan a Surprise Date
For us quality time lovers, date night is the best surprise of all! Take the time to line up a babysitter, plan out where to eat dinner, and come up with a fun experience to try out together. Your spouse will be so thrilled for an unexpected time to be together. Getting out of the house is not always necessary; just take the time to carve out some time to connect at home. Make a special bedtime charcuterie board, pick a movie you haven't seen to watch together, or go analog with a board game. For the quality time people, anything done together is better.
5. Pause for Hugs and Kisses
For those who need physical touch, the best way to connect is with an unexpected hug or kiss. I personally love when my husband comes straight to me and gives me a big hug right when he gets home. It reminds me that he is on my team and that I matter to him. Make sure to never leave the house without first stopping for an embrace. These tender moments help keep the love alive in your marriage.
6. Plan a Family Adventure
Surprise your husband or wife with a family adventure day. Choose a day to try out a new hiking trail, go on a day trip, or spend the day at the water. These days where we break away from the stressors of daily life can be a wonderful way to recharge. Vacation days can breathe life into us when we are feeling worn out.
7. Check off One of Those DIY Projects From Your List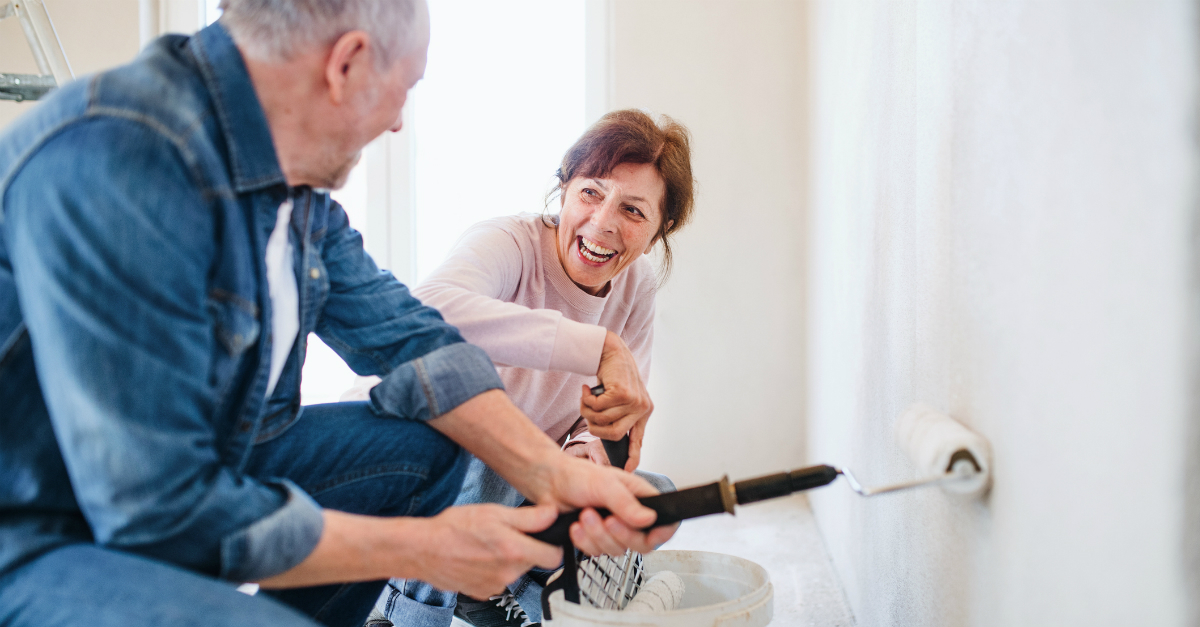 Photo credit: ©GettyImages/Halfpoint
Most of us have a running list of things we'd like to get done around our homes. Surprise your spouse by tackling a project from your list without their knowledge. They will be overjoyed to see the finished project on display in your home. Making our houses feel more like home is such a special part of building your life together.
8. Honor Your Spouse Publicly
Expressing your deep gratitude for the gift of your spouse to friends and loved ones is a sweet way to bring a smile to their faces. Take the opportunity when a special event comes up to share with your community what it is that makes your connection with each other so vital. Throw in some complimentary language into everyday conversation, and your partner will feel proud to be yours.
9. Plan a Way to Pamper Your Spouse
Think of a way to truly pamper your partner. This could look like a massage, pedicure, float spa, a day out golfing, unlimited video game time, a gym date, acupuncture, a trip to the Salon, a guys camping trip, or a chance to hunt or fish. Whatever gives your spouse a chance to really unwind or even physically helps to relax their bodies is a wonderful way to serve them. Invest time in making sure they have a chance to invest in their own self-care.
10. Give Your Spouse the Chance to Sleep In
This will resonate most if you are parenting young kids because, in this phase of life, sleep is like gold! Your partner will be so much happier if they get an extra hour of sleep on occasion. The opportunity to slowly emerge from your warm comfy bed every once in a while is divine. Seriously, sleep is a wonderful surprise to give your partner.
Your home should be your oasis from the stresses of the world. Not to say your home needs to be perfect, everyone endures occasional arguments, miscommunications, and our homes always take time and effort to keep up. Still, overall, your home should be the place where you are best able to relax. Find ways to keep the love alive in your marriage. Be intentional about communicating your love for one another. Marriage takes so much effort but is so very worth the work.
Photo credit: ©GettyImages/YakobchukOlena
---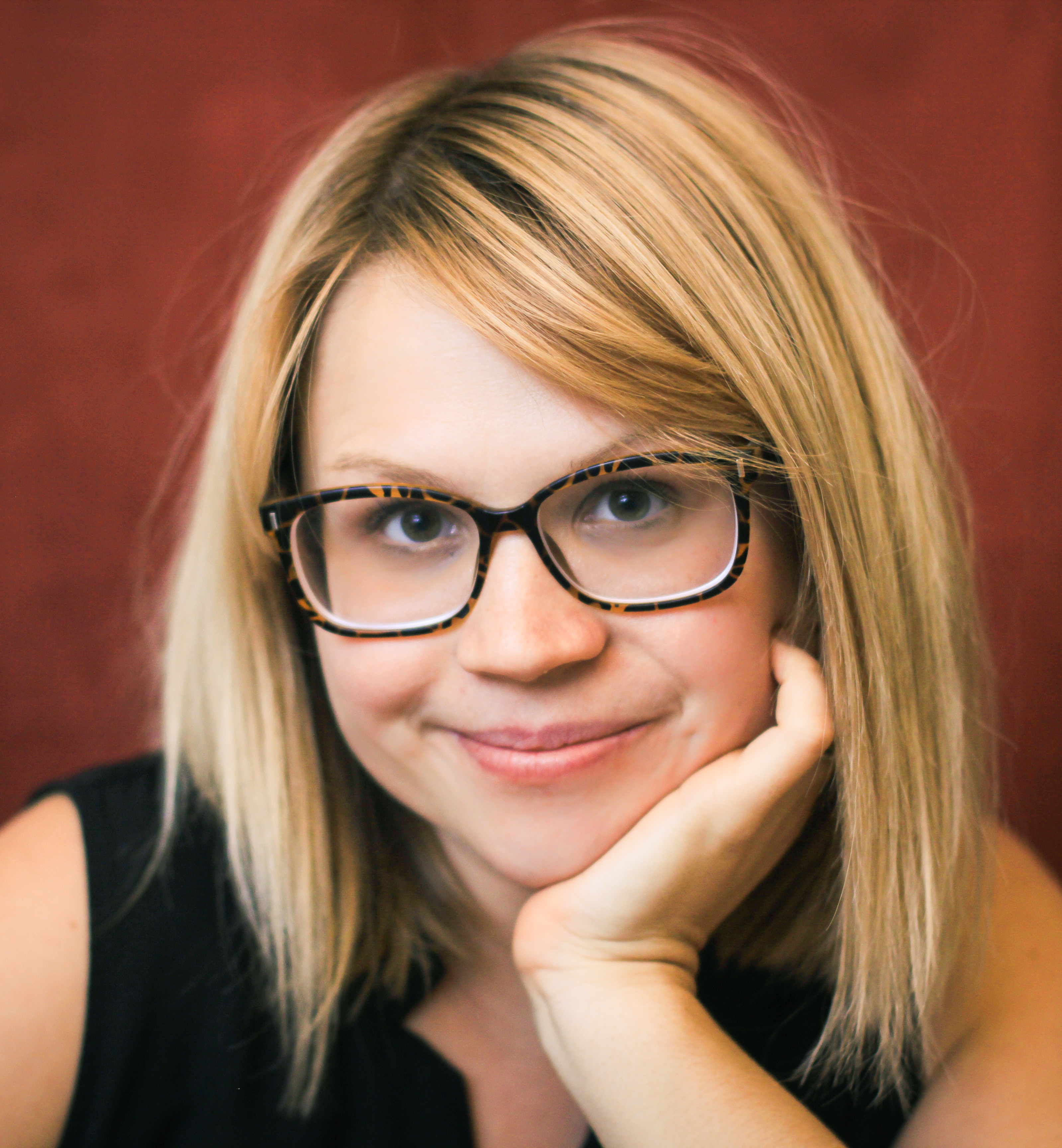 Amanda Idleman is a writer whose passion is to encourage others to live joyfully. She writes devotions for My Daily Bible Verse Devotional and Podcast, Crosswalk Couples Devotional, the Daily Devotional App, she has work published with Her View from Home, on the MOPS Blog, and is a regular contributor for Crosswalk.com. She has most recently published a devotional, Comfort: A 30 Day Devotional Exploring God's Heart of Love for Mommas. You can find out more about Amanda on her Facebook Page or follow her on Instagram.
Related podcast:
The views and opinions expressed in this podcast are those of the speakers and do not necessarily reflect the views or positions of Salem Web Network and Salem Media Group.
Read the full article here!