10 Great Ways Wives Can Serve Their Husbands (Yes, Serve!)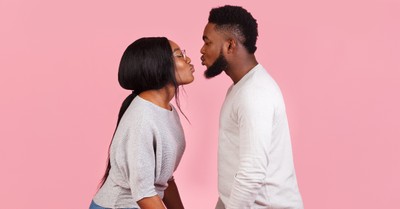 By Jennifer Waddle, Crosswalk.com
What a difference it makes when a waiter approaches your table with a smile. When they go above and beyond to keep your iced-tea filled, offer extra napkins, and joke around with the kids, it makes you want to leave a bigger tip and fill out a positive comment card. After all, great service is always appreciated.
So why is it that "serving" others sometimes carries a negative connotation? Especially in marriage, why is it that many wives view serving their husbands as outdated or even beneath them?
I may be thought of as old-fashioned, but I believe wives can serve their husbands with both joy and gratitude. I believe they can find satisfaction in serving their spouse, and actually strengthen their marriage in the process.
But before you tune me out, or take offense at what I'm suggesting, please consider these 10 meaningful ways wives can serve their husbands (yes, serve!).
Photo Credit: ©GettyImages/Prostock-Studio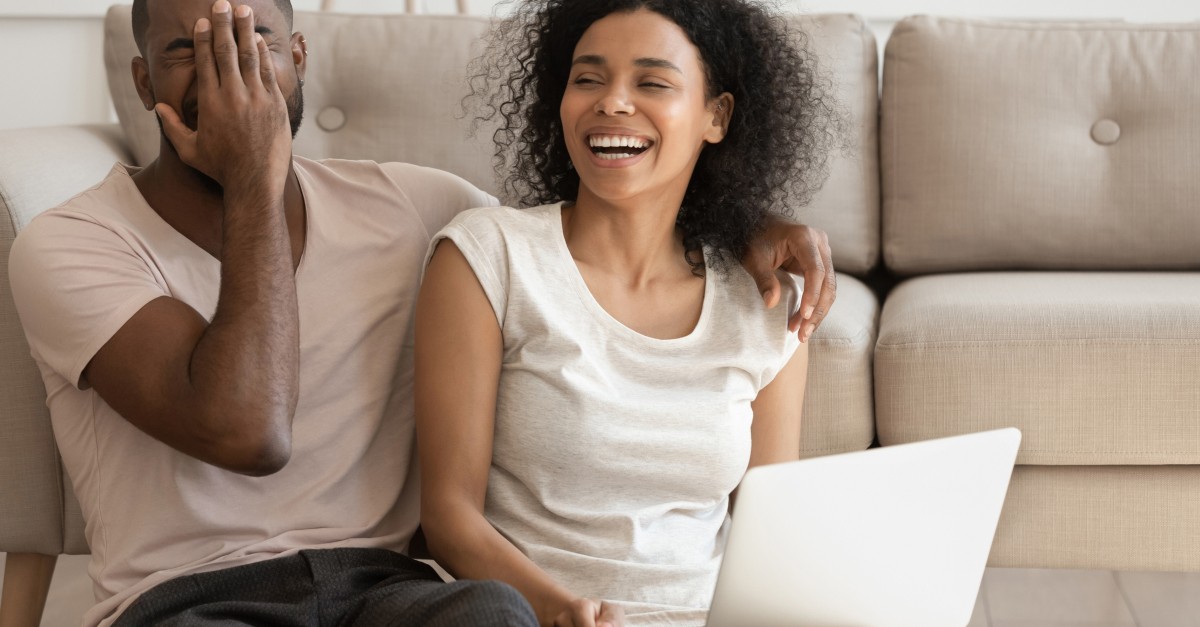 1. Smile Often
"A smile is the best makeup any girl can wear." ~Marilyn Monroe
When you stop to think of how a timely smile from a stranger can change your day, consider what smiles can do in your marriage. As husbands often carry the burden of trying to make their wives happy and work hard providing for their families, wives can offer genuine smiles of appreciation to help encourage them.
This doesn't mean we plaster on fake grins and hide our true emotions. Instead, we make deliberate efforts to serve our husbands with outward signs of thankfulness, while addressing the issues with openness and grace.
Perhaps Marilyn Monroe was right when she said "a smile is the best makeup any girl can wear." After all, a smile is free, timeless, and an instant encouragement to those around us.
A happy heart makes the face cheerful, but heartache crushes the spirit. Proverbs 15:13
2. Give What You'd Like to Receive
More than a Kindergarten mantra, "do unto others as you would have them do unto you" is both Biblical and beneficial. It's mentioned in Matthew 7:12 by Jesus Himself: "So in everything, do to others what you would have them do to you, for this sums up the Law and the Prophets."
In serving our husbands well, we can ask ourselves what we would most appreciate and consider giving similar things to our husbands. The thing is, it doesn't have to be an elaborate endeavor.
Here are a few examples:
If you'd like to receive more time to yourself, offer him some personal space and time to rejuvenate.
If you'd like to receive more affection, try giving him the affection he needs. (Keep in mind, his need for affection might be more physical in nature).
If you'd like to receive his attention, practice giving him your undivided time and attention.
The examples go on and on of how we can serve our husbands by giving them what we'd like to receive. Giving the things we'd like to receive is an intentional way of serving with joy.
"Treat others just as you want to be treated." Luke 6:31 CEV
Photo Credit: ©GettyImages/fizkes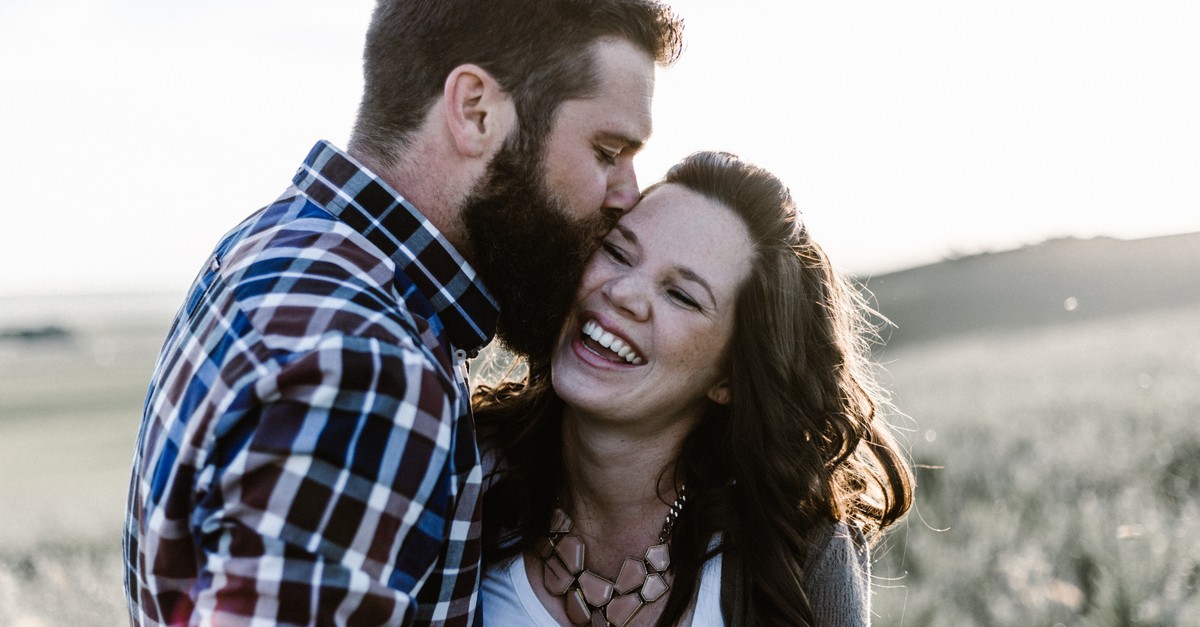 3. Be Their Helpmate
The word helpmate is a term not often used in today's marriages.
For some, it denotes a subservient attitude and causes people to bristle at the thought. However, being a helpmate to our spouses is a Biblical characteristic that's been assigned to us by our Creator. It's a beautiful representation of God's design for marriage, and when implemented properly, can lead to a more intimate, well-balanced union.
Think of the word helpmate in two parts: Helping someone is a good thing. Being a good mate (friend) is a wonderful thing. Put the two roles together and you've got a positive way to serve your husband in the best way possible. Our husbands need us to step in and help them. And they need us to be supportive helpmates as God designed us to be.
The Lord God said, "It is not good for the man to be alone. I will make a helper suitable for him." Genesis 2:18
For more about being your husband's helpmate, check out this post, 10 Ways to be Your Husband's Number 1 Helper.
4. Think Ahead
I can't tell you how good it feels to come home to a clean house and a warm meal. The thought of my husband thinking ahead and making things nice for me is always appreciated! Our husbands are equally blessed when we think ahead and make things nice for them.
When my kids were little, I'd set a timer 30 minutes before my husband got home so we could sweep through the house. I never wanted him to dread coming home. And by doing a little planning, I was able to create a peaceful haven for him to enjoy at the end of a long day.
Here are a few specific ways you can think ahead and serve your husband with joy:
Pack a few leftovers for his lunch the next day.
Fill his sock drawer with clean socks for the week.
Fill up his car before his early morning commute.
Record the game for him to watch over the weekend.
While it's easy to get caught up living minute-to-minute, make it a point to think ahead. It won't take long for your husband to notice your efforts and reciprocate them.
"Rather, in humility value others above yourselves, not looking to your own interests but each of you to the interests of the others." Philippians 2:3-4
Photo Credit: ©Unsplash/Priscilla du Preez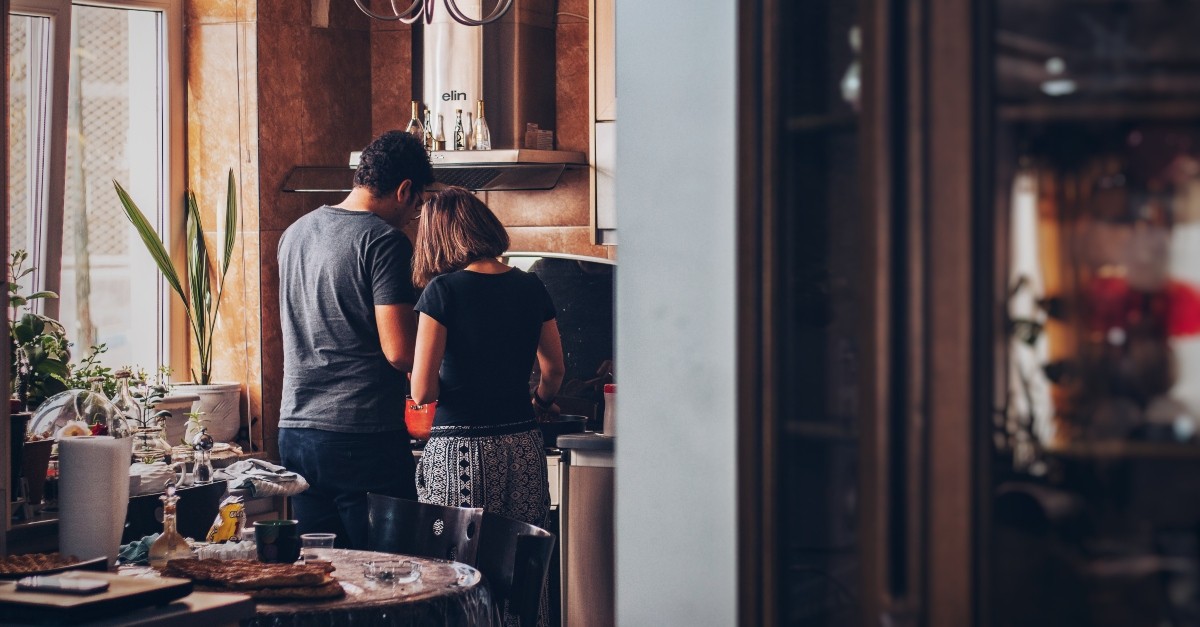 5. Ease the Pressure
As you know, life is full of unforeseen pressures and demands. At work, at home, and in our communities, pressures abound, and our husbands sometimes feel overwhelmed by them. One of the best things we can do is try to ease some of the pressures our husbands are facing.
While we cannot make all the trials go away, we can offer regular support and comfort. Consider easing the pressure in your husband's life by trying a few of the following:
Adhere to your budget to relieve financial pressure.
Let unimportant things go.
Encourage him with Scripture.
Have fun together.
Be a good listener.
Brainstorm to help find solutions to problems.
Affirm that he is capable.
Easing the pressure for our husbands will not only help them navigate life's challenges, it will overflow into our own lives as well.
"Carry each other's burdens, and in this way you will fulfill the law of Christ." Galatians 6:2
6. Give Them Space
Spending time with our spouse is something we look forward to each day, but there can be an imbalance when we don't afford them a little time and space to unwind.
In the article, 7 Ways to Give Your Husband Breathing Room, the author says, "Yes, your husband loves you. Yes, he wants to be with you. But if he's typical of most men, he also needs his space, perhaps even more than you do."
I know how easy it is to become selfish with our time, but giving our husbands space is a way to serve them and consider their needs above our own. One idea is to sit down together and schedule regular personal times. It doesn't have to be every single week, but it does need to be a regular part of your marriage.
"And when He had sent the multitudes away, He went up on the mountain by Himself to pray. Now when evening came, He was alone there." Matthew 14:23
Photo Credit: ©Unsplash/Soroush Karimi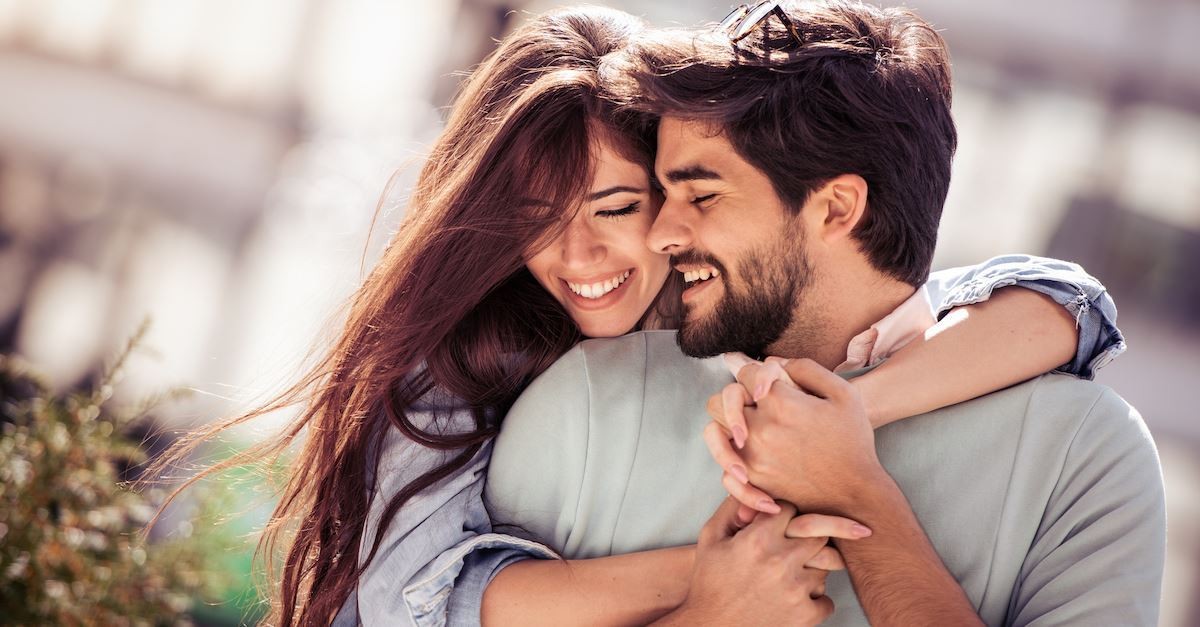 7. Listen, and Listen Well
In a culture of constant input from the media, it's becoming harder to listen and give our undivided attention. However, our husbands need us to be good listeners. We are their "safe" people. After all, we are the ones who know them best.
Listening, and listening well, is one of the most important ways we can serve our husbands. By turning off all devices and paying close attention to what they're saying, we are, in essence, letting them know we value them.
If listening isn't your strong suit, try building your listening skills bit by bit. Here are few tips to consider:
Sit across from each other, without phones or other distractions.
Ask questions that relate to what your husband is saying.
Repeat what is said to affirm you heard him.
Pray and study the Bible together.
Invest in a couples devotion that will prompt healthy conversations.
"Let the wise listen and add to their learning, and let the discerning get guidance." Proverbs 1:5
8. Know Their Love Language
It's common for people to show love to others according to their own love language. My personal love language is words of affirmation, so I'm quick to offer encouraging words and compliments to my spouse. However, his love language is physical touch. And while he appreciates the compliments I give, I know he feels even more loved when I display love in the form of physical affection.
Do you know what your spouse's love language is? Here are the 5 most common:
Words of affirmation: encouragements, compliments, words that build up
Gifts: tangible gifts given spontaneously
Acts of service: physical helps that take thoughtful time and energy
Quality time: outings, dates, meaningful time together
Physical touch: hand holding, caressing, physical closeness
Keep in mind, the way you receive love isn't always the way your spouse receives it. Take some time to get to know your husband's love language and watch your relationship flourish.
For more about how love languages impact marriage, check out this in-depth article.
Photo Credit: ©GettyImages/Ivanko Brnjakovic
9. Notice Him
As women, we like to be noticed by our husbands. We appreciate being told how nice we look or what a good job we've done with a project. But our men need noticing too. They need us to see how hard they work, how valuable they are, and how they are making an impact on the world.
Wives can serve their husbands with joy just by noticing them. We can point out the ways in which they make our lives better. We can acknowledge their skills and achievements. And when they feel noticed, they will likely continue to do noteworthy things.
Let's step away from life's busyness and actually notice our spouses. This is a simple, beautiful way to acknowledge the blessing they are to us, and to serve them with joy.
"Therefore encourage one another and build each other up, just as in fact you are doing." 1Thessalonians 5:11
10. Respect His Leadership
It's been said that women most desire love in their marriage, while men desire respect. Sadly, respect for men as a whole has declined rapidly in today's culture. Women have fought long and hard to prove themselves equal and capable. And while women are more than capable, it's crucial for wives to respect their husband's leadership.
To let him make the final decisions for the family is an honorable sign of respect. It doesn't threaten women's worth as some might believe. Instead, it affirms the perfect union God originally designed for marriage.
Wives, submit yourselves to your own husbands as you do to the Lord. For the husband is the head of the wife as Christ is the head of the church, his body, of which he is the Savior. Now as the church submits to Christ, so also wives should submit to their husbands in everything." Ephesians 5:22-24
Respecting your husband's leadership helps the marriage to run "like clockwork" and prevents unnecessary battles for dominance.
*I'd like to note here that I'm in no way condoning husbands who are abusive. I'm speaking to wives of husbands who are loving and supportive.
For more tips and ideas about serving your husband with respect for his leadership, read this article, 11 Ways to Show Respect to Your Husband.
Photo Credit: ©GettyImages/Artem Peretiatko