Why Motherhood Isn't for the Faint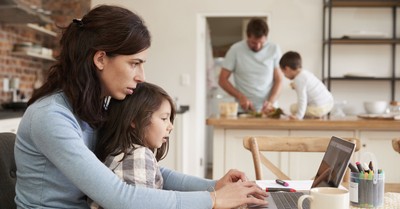 By Kristine Brown, Crosswalk.com
My due date was just a few short weeks away. I couldn't believe I'd soon be seeing my new baby's sweet face! I rewarded myself after a weekly check-up appointment with a quick stop at my favorite fro-yo place, then started the familiar drive home... except a car headed the opposite direction zoomed around the stopped traffic and veered into my lane. It now headed straight toward me. I tried to swerve but had nowhere to go.
I remember calling 911, smoke from a busted airbag still thick inside my car. Then talking to my sister-in-law. I somehow managed to call her— the closest person to the scene. I asked her to pray. Chaos followed. Blocked traffic, an ambulance trying to get through. Taking deep breaths, trying to slow my heartbeat. I managed to free myself from the car and lay down in the grass of the poor person whose yard held both mangled vehicles.
After an overnight stay at the hospital filled with tests, monitoring, and making sure contractions slowed, the doctors agreed. I would be okay. The baby's vitals looked good. They released me to go home with instructions for strict bed rest for the remainder of the pregnancy. No doubt, I carried one tough little guy in my belly, but when life forced me down, who would carry him? Who would carry us?
The Truth About Motherhood No One Tells You
From the first moments of becoming a mother, I had this vision of the kind of mom I wanted to be. I leapt into motherhood first as a stepmom to a beautiful 12-year-old girl. Then six years later, giving birth to a baby boy. Each time, I imagined myself as this great warrior clothed in mighty armor, ready to go to battle for my kids. I would be nothing less than the strongest mom on the block. They deserved it. I discovered a verse that perfectly summed up what mom life would look like for me:
"But they who wait for the Lord shall renew their strength; they shall mount up with wings like eagles; they shall run and not be weary; they shall walk and not faint." (Isaiah 40:31)
I'd read all the books and made all the plans. Through struggles and trials leading up to motherhood, God prepared me for the work he called me to do. I thought I was ready to mount up, stay fierce, and, most importantly, never grow faint.
Yet no one told me how vulnerable becoming a mom would make me feel. Instead of a mighty warrior, I felt unworthy of the responsibility. And many days, I felt like I was doing it all wrong.
What Being "Faint" Really Means
It takes courage to be a mom. I believe we can all agree on that. We understand motherhood isn't for the faint of heart because it is the most difficult job on the planet. If you asked me to describe moms, I'd use words like brave and resilient. Moms are ready to stand up for their children and face any challenge. So the whole idea of "run and not grow weary, walk and not faint" sounds inspiring. But in our enthusiasm to be all our kids need us to be 24/7, we can skim over the most critical part of that popular verse from Isaiah— the part about waiting on the Lord.
"He gives power to the faint, and to him who has no might he increases strength." (Isaiah 40:29)
My family faced so many unknowns in the first year of our son's life. I wanted to be strong for him, but with each passing day, I realized we couldn't prepare for every unknown. I also learned I couldn't do any of it by myself.
The word "faint" can be described as lacking courage or strength. Not a title I'd want to claim. Yet God's Word, through the prophet Isaiah, tells us that when we're at our weakest, God gives us strength for each new day. Strength that far exceeds anything we're able to muster on our own. So maybe it's time to change our thinking about what it means to be faint. Maybe motherhood is for the faint, after all.
God Is Never Faint
"He does not faint or grow weary; his understanding is unsearchable." (Isaiah 40:28b)
A couple of months after the frightening car accident rocked our world, another battle surfaced. A mysterious fever landed our otherwise healthy newborn in the hospital. Words can't describe the fear of having him whisked away by doctors for multiple tests that would hopefully provide answers.
It was my first Mother's Day with a new baby, and I spent it watching his little body in the hospital bed with IVs in his tiny feet. He was counting on me to help him. To know what to do. I waited for that mom instinct I'd heard so much about to kick in and guide us through it, but I felt totally helpless. I didn't realize in my desperation that I was waiting on the wrong thing.
Isaiah 40:28 tells us God never grows faint or weary. He is always on top of it, even when we're at our worst. Within his unending supply, he has complete understanding and wisdom. The kind of wisdom we need when we're running on no sleep and suffering from brain fog.
In the hours and days to come, emotional and mental exhaustion took over. But as I took my weakness to the Lord, I found that peace and calm came in the waiting. Through his recovery, I learned that God doesn't expect us to handle everything without him. In fact, he beckons us to come to him.
Jesus says, "Come to me, all you who are weary and burdened, and I will give you rest" (Matthew 11:28). We will grow weary, but God never does. He is always near, ready to provide strength, wisdom, and comfort to our faint hearts.
When We Grow Faint, Our Power Comes from the Lord
But he said to me, "My grace is sufficient for you, for my power is made perfect in weakness." (2 Corinthians 12:9a)
Control is a funny thing. As moms of faith, we're told to "give it to God" and let him handle it. We know our Heavenly Father understands the incredible love of a parent, and we want to trust him with our kids. Yet every day seems like a back-and-forth battle between holding on and letting go.
When do I let them have more independence? When do I step in and make sure they don't get hurt? Losing control moves to a whole new level when our kids become teens. So many variables affect their lives and have the potential to shape who they become. Things like peer influences, social media, and more. It's enough to drive fear into the most aggressive momma-bear. I made more blunders than I'd like to admit through my kids' teen years, but looking back, I also see countless times when God's grace gently carried us. I am beyond grateful for his goodness.
So often, in my weakness, I forget to go to God first. Hopelessness and discouragement find their way into my heart and make me feel like I've lost the battle. But the apostle Paul's encouragement in 2 Corinthians gives us renewed hope for our powerless seasons. When we are weak, God's power is made perfect. What a beautiful, hope-filled promise for moms in any stage of life.
Psalm 63:1 says, "O God, you are my God; earnestly I seek you; my soul thirsts for you; my flesh faints for you, as in a dry and weary land where there is no water."
The psalmist's heart's cry can be ours today, too. We are warriors. And every Warrior Mom knows what it's like to walk through a dry and weary land, but we also know where to turn when our flesh and our hearts ache with the unequaled love of a mother.
So yes, motherhood is for the faint, the weak, and the weary. It's for the sleep-deprived, the worn-out, and the one who's ready to throw her white flag in surrender. Because we understand where our strength comes from, and when it comes to our kids, only God-sized strength will do. May the Lord guide us, empower us, and carry us every day of this journey.
Photo Credit: ©GettyImages/monkeybusinessimages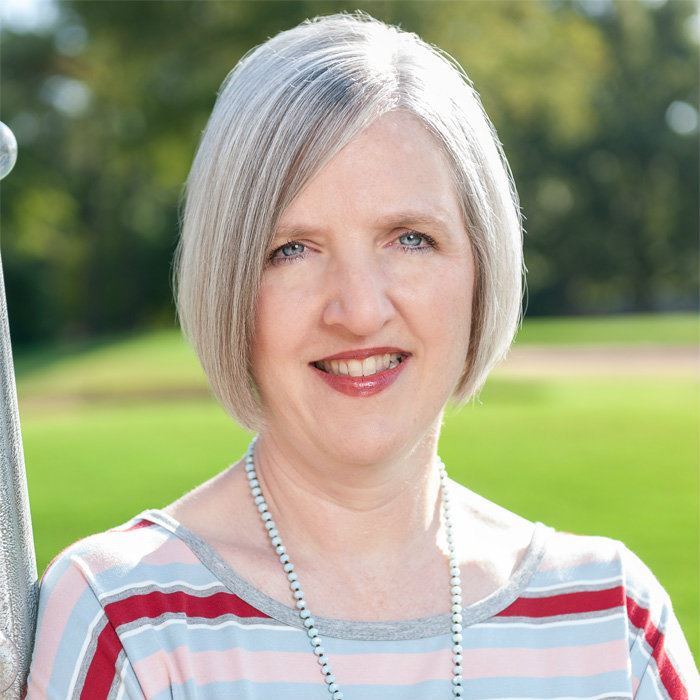 For more spiritual growth resources, check out the 5-day email study Walking with Rahab by today's devotion writer, Kristine Brown. You'll find weekly encouragement to help you "become more than yourself through God's Word" at her website, kristinebrown.net. Kristine is the author of the book, Cinched: Living with Unwavering Trust in an Unfailing God, and the companion workbook.
Related podcast:
The views and opinions expressed in this podcast are those of the speakers and do not necessarily reflect the views or positions of Salem Web Network and Salem Media Group.
Related video:
You can read Rhonda's full article here!