How Can I Experience Resurrection after Easter?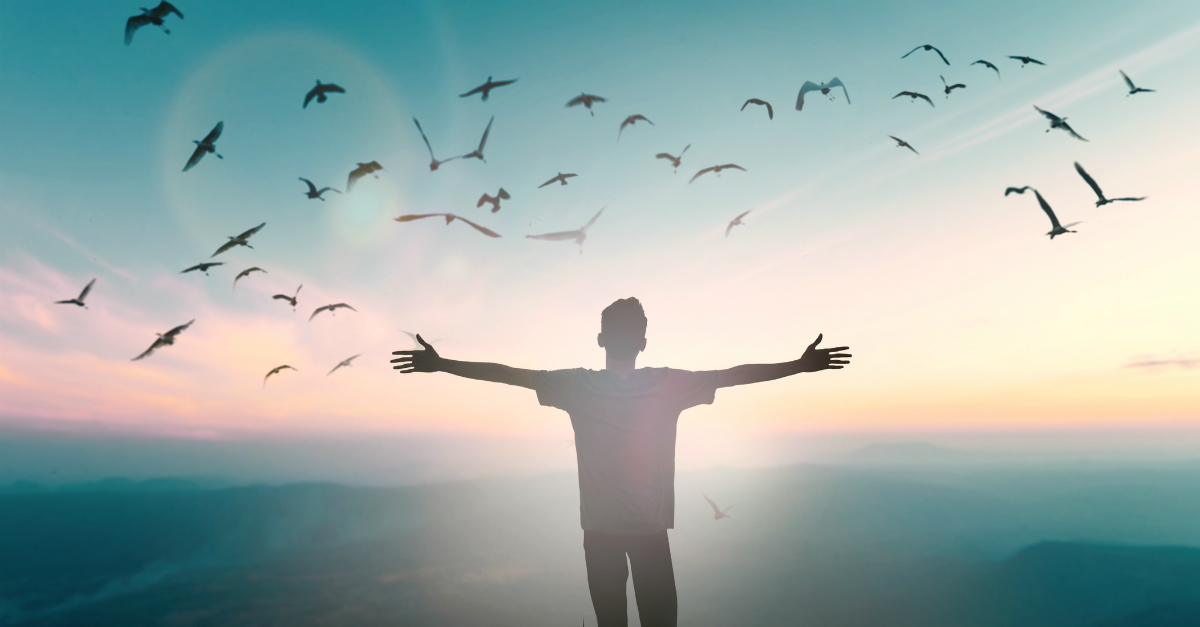 By Sarah Frazer, Crosswalk.com
'"There's no spring here!" my daughter exclaimed the other day.
Moving to Central America three months ago has had its challenges, but adjusting to the weather is proving to be a little harder than expected. My children were looking forward to the "always summer" weather, but after three months of intense heat, we are all now tired of the sun and ready for some cooler weather. Maybe you don't realize, but without winter there is no spring.
The trees, lawns, and flowers are always blooming in Honduras. Many people all over the world live in various patterns of climate and season change. As native West Virginians, I am used to four very distinct seasons. Summer. Spring. Autumn. Winter.
Although I hate the cold, I never minded winter back home. It was always a reminder to slow down, stay together, and keep warm. Spring would come. Now that I don't have those four seasons in my everyday life, I've been thinking about a life without spring in its heart.
A heart without spring is one without hope.
Winter, although challenging, promises spring.
Even in our lives, we might feel like we are living in a "winter" season. Devoid of life and without warmth or companionship might feel so isolating. Spring is coming. New life is right around the corner.
Let me not dismiss the heartache you might be feeling. When Easter has come and gone, you might feel like resurrection has missed you. The grief, pain, loneliness, anxiety, depression, or hopelessness is all but overwhelming. Can I say something that might be hard to hear? Before resurrection something must die. Winter has to come first.
There Must First Be Death
As we reflect on Jesus' resurrection, let's not forget one important detail: He had to die. As Christians, His death meant new life for us, but first there was death. Because of sin in this world, new life never stems from nothing. Even a seed must die before it begins to grow.
Jesus also spoke about death in John 12:24. Very truly I tell you, unless a kernel of wheat falls to the ground and dies, it remains only a single seed. But if it dies, it produces many seeds.
In our lives something must die before we experience the resurrection of Jesus. For three days Jesus laid in the tomb and at the time every single disciple who loved Him mourned. Death hurts. There are tears, wounds, and pain which may seem unbearable. Death will hurt but it must come first. Jesus, our Savior knows all about our grief. For three days Jesus' was in the tomb. The man who said He was the resurrection and life really did die.
Your tomb might feel like being trapped at home with an illness. The loneliness can be a prison. Or maybe your tomb is a place of work with people who make fun of you for your Christian beliefs. The tomb you feel might be grief. Have you lost someone you love to death and life is so empty without that person?
Before God can work in our lives we must die. Paul says in Galatians 2:20, I have been crucified with Christ and I no longer live. The apostle goes on to say in Galatians 5:24, Those who belong to Christ Jesus have crucified the flesh with its passions and desires.
Maybe your life is a series of seemingly unending "deaths." Those things which are slowly killing your hope and joy. The strength to keep going will feel lost. At the very end of yourself, God is waiting. No death is for nothing. God is always working, even in the waiting.
Waiting Might Come Next
Sometimes God does not promise new life right away. Yes, we can live a joy-filled, strength-filled, and hope-filled life. But life might not spring up right away. As soon as a seed dies it does not immediately produce fruit. Just as Jesus did not resurrect the moment He died, but waited in the tomb for three days—we sometimes also go through a season of waiting.
Waiting is the worst. Believe me, I've done my share of waiting. But our waiting is never wasted. God sometimes asks us to wait, but He is still working. Waiting patiently is not something we want when trouble, bitterness, storms, darkness, and hidden growth are in our lives. Yet many times God calls for us to wait. In Joseph's life, although he did was right and walked with God, He did not take him out of the bad circumstances. Joseph was still forgotten for two years, in prison. Forgotten by everyone, but God.
The chief cupbearer, however, did not remember Joseph; he forgot him. (Genesis 40:23)
Do we believe waiting is never wasted? God's sovereignty is sweet. Jesus calls us into a life of abiding, and it is never burdening. Our steps are planned out. Ordered by the God of Creation. We will fall. We will mess up, sometimes we will choose to be bitter, anxious, worry, and anger.
Other times we will choose the right path.
The Lord makes firm the steps of the one who delights in him. (Psalm 37:23)
When we fall, we will be picked up again. The same hands which reached down to the woman caught in adultery are reaching for me. The same hands which held the moon on the fourth day of creation will hold me. The same hands which made the blind man see, will enlighten my heart to the next step. Let us trust His hand.
Sometimes in our waiting our hearts are strengthened as we look to God. Our courage is not a lack of fear but an ability to move forward even in our fear. God provides for us in the waiting. Look around and see today how God is providing for you.
Wait for the Lord; be strong and take heart and wait for the Lord. (Psalm 27:14)
After the waiting we discover death is never the end. Jesus' death was the ultimate sacrifice for our sins (John 3:16, Romans 5:8, Hebrews 9:12) and His burial in the tomb signified the waiting God sometimes asks us to do. The beautiful reminder of Jesus' victory is that His heart beat again. There was new life after three days of darkness.
Light came. Mercy came. Let's not forget Jesus is alive today!
Waking Up to New Life Each Day
Yesterday we had a bad day. Tempers and tears clouded our day and put a damper on everything. Parenting children from hard places is hard enough—but adding the sin of my own heart complicates the efforts. I went to bed so discouraged and feeling depressed.
Before we went to sleep, my husband reminded me of God's new mercies in the morning. Suddenly, I realized I had a reason to look forward to the next day. The problems might still be there, but God's new mercies would also be there!
As the sun peeked into my room the next morning I was reminded again of God's faithfulness. If there is a "theme" to my life and story it is definitely God's faithfulness. His faithfulness to forgive, to love, and to heal...has woven a golden thread throughout my entire life. Not just in the big moments but the small moments. We do not live in a world without spring.
Friend, I don't know what kind of hurt, loneliness, or despair plagues your heart, but know this. God is faithful to provide new mercies. Each day we can wake up rejoicing...knowing we get a new 24 hours...and God does not harbor resentment for your past. You need to hear this truth: God is not angry with you.
Sunday: New Mercies
Monday: New Mercies
Tuesday: New Mercies
Wednesday: New Mercies
Thursday: New Mercies
Friday: New Mercies
Saturday: New Mercies
This is how we live the resurrection life. We live the resurrection life when we live in His mercy each and every day. Winter's promise is that spring is coming. There is promise in the hidden growth. God is still faithful when we can't see the sun.
The resurrection life is still available in our pain.
Because of the Lord's great love we are not consumed, for his compassions never fail. They are new every morning; great is your faithfulness. I say to myself, "The Lord is my portion; therefore I will wait for him." The Lord is good to those whose hope is in him, to the one who seeks him." (Lamentations 3:22-26)
Photo Credit: ©GettyImages/Arthit Longwilai
---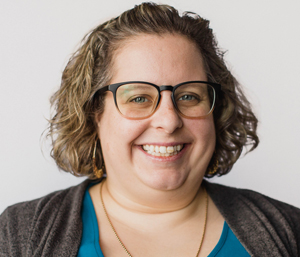 Sarah E. Frazer is a writer and Bible study mentor at sarahefrazer.com. She is the wife of Jason and mother of five who all serve as full-time missionaries in Honduras. Her passion is to encourage women to fall in love with the Bible. Sarah is the author of several Bible study resources for women. She share tools for deep-rooted Bible study at sarahefrazer.com. Follow her on Instagram and join her free prayer challenge at sarahefrazer.com/prayer.