FamilyLife Today® with Dave and Ann Wilson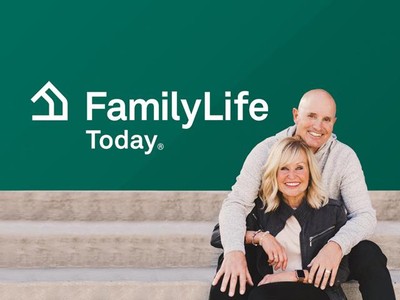 Listen on 99.5 The WORD
Monday
7:30AM - 8:00AM, 11:00PM - 11:30PM
Tuesday
7:30AM - 8:00AM, 11:00PM - 11:30PM
Wednesday
7:30AM - 8:00AM, 11:00PM - 11:30PM
Thursday
7:30AM - 8:00AM, 11:00PM - 11:30PM
Friday
7:30AM - 8:00AM, 11:00PM - 11:30PM
Latest Broadcast
How Are Screens Influencing Us?
10/25/2021
Authors David Kinnaman and Mark Matlock talk about the challenges youth face spiritually as they navigate all the opposing views and opinions of the spiritual Babylon we're living in. Kinnaman, who has been with Barna Research Group for 25 years, explains that the gap between Christians and non-Christians is growing, and our youth face a large chasm from which to interpret their faith. With the constant drizzle of news and information, they are feeling more anxiety and fear. Together Kinnaman and Matlock explain how parents can help their children use technology wisely.
Featured Offer from FamilyLife Today®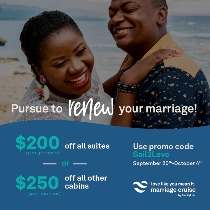 Love Like You Mean It Marriage Cruise
The 2022 FamilyLife® Love Like You Mean It® Marriage Cruise is a getaway for married couples looking for relaxation, renewal, romance and life-long memories. The eight-day seven night, fully-chartered cruise sails from Port Canaveral, FL to the Bahamas, Jamaica, Haiti, and CocoCay. You can look forward to: - Biblical teaching and refreshing words on marriage - Great concerts and entertainment - Fun with like-minded couples - Experiencing the incredible Royal Caribbean ship Harmony of the Seas - Lots of quality time with your spouse. Nothing is mandatory, and if you need to just get away and enjoy some time together for the week, you can do that too. Whatever you'd like to do as a couple, there is a good chance you'll be able to do it. Because this is a fully chartered cruise, you will find it very different from an ordinary cruise. The background music, television channels, announcements, and activities are all arranged by the FamilyLife Cruise Team. You will find the environment to be very different without kids around - just other married couples. It is truly an experience like no other. We invite you to join us on our 11th sailing of the Love Like You Mean It Marriage Cruise - an unforgettable week on the high seas as you reconnect, relax, renew, rediscover, realign, romance, and remember.