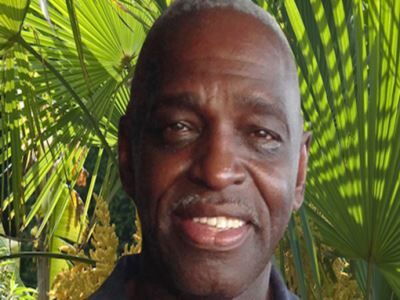 ---
The Lord prepared Rev. Calvin L. Bethea from his birth. His grandmother, Mrs. Annie Lee Bethea of Latta, S.C. nurtured him in the things of God and believed that he would one day do a work for the Lord. In 1972, he enlisted in the Army and was stationed at Schofield Barracks preparing to go to Vietnam. They sent him to night school and received his high school diploma from Leilehua High School in Wahiawa, HI. He excelled and became a military police officer during his term of duty.
After leaving the Army, he remained in Hawaii for the next 13 years. He worked in security for the University of Hawaii, worked in advertising sales and published several publications. His experiences in Hawaii taught him the meaning of Ohana, and created within him a love for the people. His heart was always in Hawaii, even when he returned to South Carolina in 1987 for what he considered a brief visit. God had a unique plan. His commitment to Christ would follow, leading him to focus on where he was. Bishop Michael Goings taught and mentored him at the Outreach Family Church in Dillon, South Carolina. With the help of the prayers, love and patience of the members of the church, God shaped him into a strong Christian. His spiritual growth was further enhanced as he served as one of Bishop Goings' driver, armourbearer, church cook, editor of the church newsletter, and new ministry coordinator. Because of watching and learning from his pastor, who had a ministry to pastors and churches, Brother Bethea gleaned how to forge bridges and enhance the relationship between the shepherd and the sheep into one of unity, strength, and teamwork.
In July 1990, Holy Spirit directed Minister Bethea to move to New Jersey. He obeyed the Spirit of God, joined a local church, began small home Bible studies and individual Bible study for those who were under house arrest. He met and later married Dr. Melrose in 1992. In October 1992, they responded to God's call and established God's Life Christian Church in Irvington, NJ. Pastor Bethea is known as a teacher of the believers' identity in Christ. His simplicity in teaching reconciles multitudes of men back to God, educate believers about their authority in Christ, and bring glory to God through "Living Waters" television broadcast.
Because of Calvin's coaching of many pastors across the nation, his pastor, Bishop Goings, ordained him as a bishop in August 2010 in Dillon, South Carolina. Bishop Calvin is committed to use every gift, talent or skill to cause men to live a victorious life through Christ. As a result, God's Life Publishing was birth in 2014 to publish Christian resources for the body of Christ. His teaching has been heard around the globe and even taken him to Africa.
In July 2018, God sent Bishop back home to Hawaii to plant a church in Ewa Beach, positioning him to play a role in the coming revival. In that endeavor, they opened Hawaii Christian Outlet, a Christian resource center, in February 2020 in Waipahu to give drink to the spiritual thirsty. He is the author of "Experience A New Beginning" (a discipleship workbook). He lives and stands on 2 Corinthians 5:17, "Therefore if any man be in Christ, he is a new creature: old things are passed away; behold, all things are become new." Bishop Bethea resides in Ewa Beach, Hawaii with his wife, Dr. Melrose, and two of their 38 adopted children, Alicia and Gifty.