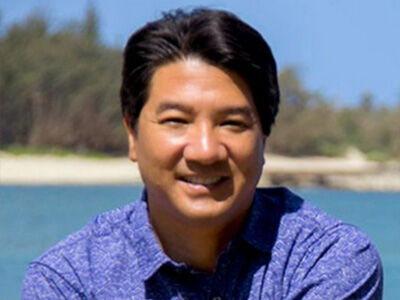 Evidence and Answers is an international radio show featuring top apologetic scholars, such as Norman Geisler, William Lane Craig, Ron Rhodes, and more. The show presents compelling evidence for Christianity and biblical answers on the issues we face on topics ranging from apologetics, world religions, science, ethics, theology, culture, and much more.
Show Links:
---
Cutting through the clutter of today's overwhelming mixed media and cultural messages and presenting clear answers to questions regarding life, current issues, and the Christian faith, Dr. Patrick Zukeran is one of the top Asian-American apologists in the world. Through Evidence and Answers, Pat presents compelling evidence for faith in Christ that challenges unbelievers and strengthens faith to equip Christians to engage their world for Christ.
Patrick Zukeran received graduate degrees from Dallas Theological Seminary (Th.M) and Southern Evangelical Seminary (D.Min). In addition to his work with Evidence and Answers, Pat serves on the faculty of several Christian colleges around the world. With his fresh teaching style and easy-going personality, Pat is a popular speaker in churches, at conferences, and in colleges/universities through his national and international speaking and teaching ministry. Pat has hosted his international Evidence and Answers radio show, which is broadcasted daily, for more than 12 years and has directed the annual Hawaii Apologetics Conference for nearly a decade. Pat has authored several books, The Apologetics of Jesus (co-authored with Norman Geisler), Unless I See, and God, Eternity, and Spirituality (editor).
Pat is dedicated to advancing the Christian worldview through the education of our local and world communities and promotion of the evidence that confirms the Christian faith and provides biblical answers to the challenges that confront our culture.