Call the show at 800-726-4150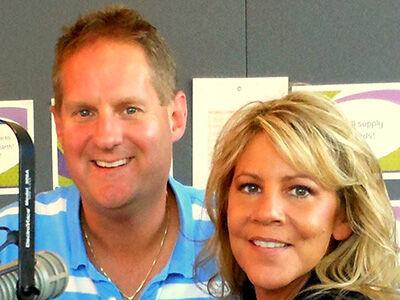 Keep the Faith is America's source of contagious encouragement! Need a soundtrack to join you on your journey to find greater love, more joy and a deeper purpose? Choose from stories and songs that fit your mood to get you where you are going. Join hosts Keith Stevens and Donna Cruz, along with friends Penny, David, and Victoria every weekend on 99.5 The Word!
Sponsored By:
---
Keith Stevens grew up in Northern NJ listening to legendary AM top 40 radio station WABC and dreamed of one day being on the air. At age 11, he started his own radio station from his basement and broadcast to the neighborhood; playing records, taking callers, and developing his skills at Westminster College. For the past 10 years Keith has served as Program Director at KTIS Minneapolis/St. Paul and continues to serve that community. Keith and his wife Sue have 4 wonderful sons; Daniel, Matthew, David, and Thomas. His joy in life comes from being a husband and a dad, and sleeping downstairs on the family room floor with the kids (and dogs) for "movie night!"
Donna Cruz's long radio career has been in rock and top 40 radio plus she's worked as an entertainment reporter and even took a spot on the set of VH1's Rock Across America. Donna claims Texas as home but was born in California, then moved to Maine, Montana, then Canada, Texas, New York, back to Texas, Germany, back to Texas, (see a pattern here?), then to Minnesota, South Florida, Nashville and now lives in Austin. (Yes, Dad was in the military!) Donna has a passion for helping homeless men, women and children and she with a handful of friends founded a homeless ministry in 2009.