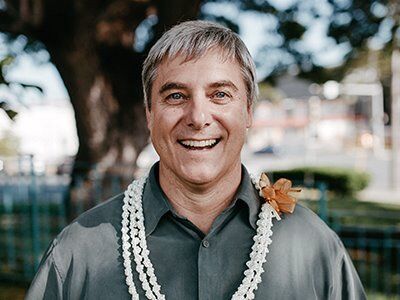 ---
Pastor Jonathan's passion is a love for God's people. He wants everyone in the local church from little children to seniors to grow in knowing Jesus Christ. He believes in the transforming power of prayer and values Christian community as a Biblical expression of the living power of the Holy Spirit. He focuses on preaching, teaching, leadership development and congregational care.
Jonathan and his wife Tricia have three children (Matthew, Rebekah, and Ben) and one granddaughter (Ada). Their family has lived in a variety of cultures and have ministered in repeated multi-dimensional contexts in Canada, Europe, Central America and Africa. He has previously served as pastor to two different churches in eastern Canada and as a missionary with his family in Albania during a turbulent period.
Although born in Honolulu, he was raised in Canada, graduating with awards from West Hill Collegiate Institute in Toronto and the Baptist Leadership Training School in Calgary. He earned his BA in history from the University of Western Ontario in London, and his Masters of Divinity with awards from Acadia Divinity College in Nova Scotia. Now, God has intervened to call his family back to the church of his heritage at Kalihi Union. He has completed doctoral studies in cross-cultural research in the area of prayer and evangelism. Jonathan is more hands-on than academic and enjoys the outdoors, music, sports, gardening and a variety of hobbies.