Call the show at 808-841-7022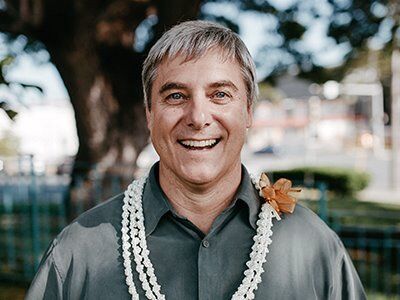 Face to Face is the radio ministry of Pastor Jonathan Steeper & Kalihi Union Church. The birth of KUC is closely tied to the history and growth of Honolulu. After the plague and fire that destroyed Chinatown in 1900, much of the population of Hawaiian, Portuguese, Chinese, Japanese, and Filipino people moved to the outskirts of Honolulu proper into Kalihi, then known as the "outer limits". By that time, missionaries from America had already established many Christian churches in Hawaii. Horace Wright Chamberlain, a descendant of the Chamberlain family who came to Hawaii in 1820, saw the need to meet the physical and spiritual needs of these immigrant families and quickly worked to acquire property in Kalihi.
KUC is an integral part of the Kalihi community and ministers to a diverse ethnic population. KUC is a Bible-teaching and family-oriented church. It is a body of believers whose desire is to love God and glorify Him, proclaim Christ, establish other believers in their faith, properly equip believers to minister according to their spiritual gifts, and to multiply disciples both locally and around the world.
Show Links:
Sponsored By:
---
Pastor Jonathan's passion is a love for God's people. He wants everyone in the local church from little children to seniors to grow in knowing Jesus Christ. He believes in the transforming power of prayer and values Christian community as a Biblical expression of the living power of the Holy Spirit. He focuses on preaching, teaching, leadership development and congregational care.
Jonathan and his wife Tricia have three children (Matthew, Rebekah, and Ben) and one granddaughter (Ada). Their family has lived in a variety of cultures and have ministered in repeated multi-dimensional contexts in Canada, Europe, Central America and Africa. He has previously served as pastor to two different churches in eastern Canada and as a missionary with his family in Albania during a turbulent period.
Although born in Honolulu, he was raised in Canada, graduating with awards from West Hill Collegiate Institute in Toronto and the Baptist Leadership Training School in Calgary. He earned his BA in history from the University of Western Ontario in London, and his Masters of Divinity with awards from Acadia Divinity College in Nova Scotia. Now, God has intervened to call his family back to the church of his heritage at Kalihi Union. He has completed doctoral studies in cross-cultural research in the area of prayer and evangelism. Jonathan is more hands-on than academic and enjoys the outdoors, music, sports, gardening and a variety of hobbies.